Kim Kardashian: A lesson in branding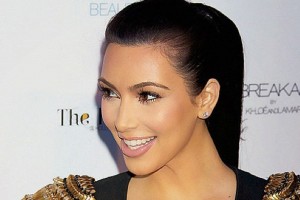 Branding is an important topic any marketer would be interested to learn more about.
Knowledge of branding will help improve a company's brand perception to be easily distinguished from other similar or competitive brands, and to generate the level of awareness and interest a company is capable of.
"Kim Kardashian", a reality TV star, model, occasional actress and singer, is a global brand which serves as an example for any entity/organization looking to improve and enhance their branding. Her fame and popularity, although commonly accredited to her surname, the family of K's, the numerous brands she's associated with, they also work quite hard on their marketing and branding.
Here are a few lessons in branding that the Kim Kardashian can teach you.
Know your audience
Kim K and her family have a broad audience of fans of all ages, mostly women but even men. They know exactly who their audience is, and even amongst all the negativity, they still have a big loyal global audience.
Their lines of communication, platforms they use and the news they share are all perfectly tailor-made for their fans and nothing really seems targeted out of their fan base.
It is important for marketers to create a brand around your audience. Unless you know who your target audience is, it is impossible to exercise branding, or for that matter, any other marketing efforts. One great way to start is to build a customer profile around the following questions;
§  Who is their demographic information?
§  What is their job and level of seniority?
§  What does a day in their life look like?
§  What are their problems? What does your brand help them resolve?
§  What are their goals?
§  What are they looking for when seeking out your products or services?
§  What are their most common objections to your product or service?
Generate news around you
Reality show celebrities like Kim attract alot of attention, and most of the press and publicity comes free. However they never stop to keep making news.
Whether Kim Kardashian goes shopping with Kanye, to Beyonce's concert or simply on a Frozen Yoghurt round with her sisters, it's on her blog, if not on TV!  Almost everything is documented with pictures, but nothing comes without scrutiny. Both her wedding and her divorce were televised and even amongst all the criticism, judging by the number of hits, shares, likes, re-tweets and simply the number of people talking about it, the audience loved it and continue to support her.
It is important to always be connected and engaged with your audience through whatever platform your audience is close to, be it a blog, social media or email. The time interval between posts depends on your industry, but it is essential that you are always communication and sharing news, updates or simply images – something to keep them connected!
You can use tools to manage multiple communication platforms today, which also helps to keep track of any bad rumours and comments that start brewing.
Be a brand that people can relate to
With all the fame and prosperity she and her family have, they never forget who have brought them to this fame – their fans. They refer to their fans as "dolls", "my loves" and just make them feel loved. Their tones of communication make the audience feel that they are genuinely concerned what their fans think of them.
However big your company is, it is important to make your audience feel that they are important and that their views matter, and that you are here to serve them. Competitions, give aways, polls and surveys are good tools that may be used for this purpose. People will often lose interest in brands that do not share and relate to their needs.
Use marketing platforms creatively
Kim and her family really know their way around social media marketing and blogging. They have so many creative aspects in their blogs. They have their usual Motivational Monday, Tumblr Tuesday, Flashback Friday, Throwback Thursday segments but keep innovating and adding fresh types of posts.
When questioned about her social media experiences at an interview, Kim quoted the poll she carried out on her blog to pick the colour for the bottle of her fragrance. The family always hosts giveaways and also links some of them to portray their charitable donations.
Creativity is one of the key elements to marketing efforts. Marketers need to be trained to think out of the box.  Although your organization may be doing everything right, creativity is what takes your ideas to the next level. Investing in creativity is vital for any organization's survival in the long term, and can result in great returns for the organization.
 Created: August 9th, 2013