How to perform a SEO audit on your site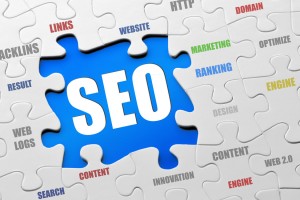 SEO (Search Engine Optimization) audit helps you to keep your site ranking well in search engines. The main goal of the SEO audit is to identify the challenges and opportunities in a site in terms of ranking high on search engines .
A SEO audit is a process for evaluating the healthiness of a web site in a number of areas. The main areas analysed include content, functionality and errors that can cause issues for ranking high on search engines. Usually an SEO audit has three main parts which are;
§  On-page SEO audit – The effective use of keywords and content
§  Technical site audit – The challenges and opportunities in technical side for ranking on search engines
§  Link audit – How effectively links both on the site, and from external sites are used to help in ranking
We look at the three main sections below;
On-page SEO audit
Potential customers use key words to find your website. Search engines used keywords when they include your web page in there results. So there for website key words are more than words because Keywords can make or break your search engine ranking. We can add keywords to optimize our ranking but in other hand if we over use key words then it can cause your site to be banned for spamming.
When you are going to put key words it's very important to use your time and thought in to researching keywords. There are some good free tolls online such as Google keyword research tool (Now known as Keyword planner) and Wordtracker etc. You can use such like tools for getting insight about how many users are searching for a given keyword and we can identify about the competition for the keyword online using those tool.
Here are things to check for an effective On-page audit;
§  Keyword usage in the right places – Make sure to use keywords in the page URL, title tag, H1 tag, meta description, and meta keywords of your pages
§  Unique keyword usage – Make sure each page has unique use of keywords
§  Appropriate keyword usage – Keywords should be appropriate for the page and not mislead or misrepresent the page content
§  Good quality page content – Make sure the content on the page has good quality and fair usage of keywords
§  Content written for audience and not search engine – Avoid keyword stuffing (using too many keywords on one page)
Technical site audit
A technical SEO site audit means analyze the back end of your web site and ensure that everything working smoothly. Technical site audit looks at some of the following things.
§  404 errors  – 404 is an HTTP status code error "Not Found 404″ or "Page Not Found", which  Error is returned when a page no longer exists or has been re-named.
§  Page load time analysis – In Google search engine faster-loading pages should be ranked higher because they provide a better experience for users.
§  Improper 301 redirects – The 301 HTTP status code is the standard for managing the complete and permanent redirection of a page. It tells both users and search engines that original page is no longer relevant and that the most relevant and up to date information can be found on new page.
§  Search engine indexing issues -Search engine index is the place where all the data the search engine has collected is stored. So the pages that are stored within the search engine index that appears on the search engine results page.
§  Site maps – A sitemap is a list of all of your site pages and it is a kind of interactive table of contents, in which each listed item links directly to its counterpart sections of the Web site.
§  Server errors – Unable to connect to the servers are the server errors
§  Dead links and link problems – A link that which show the web page permanently unavailable or URLs that are inoperative, or do not lead to the proper pages that is called dead link
From a technical point it is important that the website URLs are working and the userbility is up to standard. Some good, free tools for testing certian elements of your website include;
1.     Website coding errors – w3c validation services
2.     Crawl errors / Server errors / Link Errors – Google webmaster tools
3.     Page speed – Google PageSpeed Insights
It might be important to note though that investing too much time will not increase leads, customers or visitors to your site which is a greater attribute to website performance, compared to a having a finely coded website page.
Link audit
The purpose of the link audit is to analyse your complete link profile and identify the potential risks. We have to identify what are the weak links and which links deliver the greatest value. There are three very important metrics about link audit they are
§  Number of inbound links
§  Number of outbound links
§  Anchor text distribution
We have to check about both three main types of links, are they working properly? are they weak? are they not broken ? because they are very useful in SEO audit .
Would the audit help me to succeed on all search engines?
In general fixing issues that can lower your ranking does not guarantee visitors and increase in page popularity. You would definitely need to couple On page SEO activities with Off page activities to increase popularity and linking to your website's top pages.
Read more for a Basic SEO Checklist
Created: October 29th, 2013