Google AdWords ad creation on search and display networks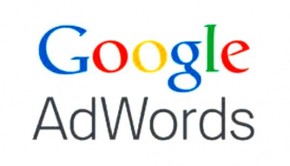 Is you brand ready for advertising online?
It is important that once brand awareness has made its through to customers you start cost effective advertising to gain new leads. There are several advertising networks and Google AdWords is the leader in this area.
What is Google AdWords?
Google AdWords is an online advertising system from Google for creating ads to appear on the Google search results page as website in the Google network (Google Adsense Partners).
After brand awareness is reached, and you find that you have a fair amount of visitors generated to your site through other online means like organic search or email marketing, you will want to invest in online advertising. Google AdWords is an industry preferred system for several reasons;
§  It is part of Google – the global leader in search engines
§  Many websites accept Google ads to be placed on their websites
§  It has the most recommended method of targeting and re-marketing methods in the online industry
§  You can have a budget as small as $5 per day to start with and chose to pay for clicks (Pay per click – PPC) or impressions (Number of times an ad appears)
§  Placement will depend mostly on ad quality and score rather than how much you spend
§  There are several ad formats that can be created including text, image, and rich media
§  Image ads can be created within the advertising tool (including some basic animations)
There are two main networks that you can chose to advertise on with Google AdWords namely  the Google Search Network and Google Display Networks. The way you advertise and your spending methods will also change according to the network you select.
What is the Google Search Network?
This is the Google Search that users visit when they wish to find something on Google. The Ads mainly appear in the "Sponsored Results" section of a Google search engine results page. The Search Network option allows you to display your ads only in Google search sites and Google search partners given below. (Some of these search network results are not available to all countries.)
§  Google Search
§  Google Shopping
§  Google Groups
§  Google Maps
§  Google Images
§  AOL
What is the Google Display Network?
Google Display Network gives visibility to your advertisement through websites that have agreed to accept Google advertisements. These can be in the form of text, image or rich media files (depending on what those websites chose to accept). According to Google.  "Display Network is a group of more than a million websites, videos, and apps where your ads can appear. Sites in this network have partnered with Google to show relevant AdWords ads."
In the Google Display Network you are able to do following things;
§  Create ads with different formats (text, video, image or rich text formats)
§  Take advantage of the entire range of Google websites (from Gmail to YouTube)
§  Select audiences based on "interests"
Your display advertisements are placed on websites relating mainly to what you are selling, therefore websites which have the closest content and relation to what you are selling will show the ad. However there is also an option to allow your ad to be shown to those who have shown interest in similar products, services or those who have previously visited your website. This refers to re-marketing and interest based advertising. Interest is measure by which search words are entered, what sites are visits most etc.
How is bidding different on each network?
Biding refers to how much you are willing to spend for an ad that is clicked on or is viewed by someone. There are two main types of bidding. They are CPC (Cost-per-click) and CPM (cost-per-thousand impressions). However there are also methods like Cost per acquisition (CPA) and Cost per View (CPV) relating to video ads.
How much control you can keep on these platforms will depend on the bidding control you adopt. There are options for limiting spend, and also for allocating more spend for different devices (e.g. if you want your ad to appear more on mobile against PCs);
§  Custom bids – You can choose to have a maximum CPC or CPM  bid. This will make sure you are not charged for anything above your limit in a click or impression
§  Default bids – This refers to a bid automatically calculated by AdWords and you will not be able to manually adjust it
§  Bid adjustments – This represents a percentage change in your bids to control the spend on particular days or devices
What is the best strategy for your ad?
This will depend on a lot of things and not just how much money you have to spend on advertising.
§  Is my customer / target audience on Google?
§  How much revenue will I generate against each spend?
§  How much should I allocate as my budget?
§  Do I have the skills and knowledge required to use Google AdWords
If you need support in running Google Ads please get in touch with us today, and we can help you understand if this is the right promotional method for you. Contact us atThis email address is being protected from spambots. You need JavaScript enabled to view it.
Created: January 6th, 2014