Top 3 online survey tools for research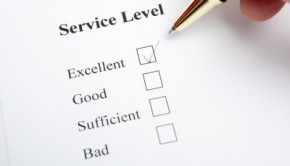 Surveys are questionnaires you send out to target audiences to get information. They are extremely helpful tools in collecting opinions and feedback, suggestions and criticism from the general public and customers.
Why use online surveys?
With surveys, you can learn what your target audience is thinking, what's important to them and what motivates them. You can communicate with them to find out what they need or want and how they feel about something.
An online survey is a questionnaire that your target audience can complete over the Internet. This offers huge value to researchers in terms of cost, speed of data collection and analysis, and access to respondents.
In the following section we give you some information about top 3 online survey tools.
SurveyMonkey

SurveyMonkey is an online survey software and in designing Surveymonkey offers 17 formats for asking questions and has the ability to track respondents so you can recontact non-respondents and avoid pestering those who have already participated. There are different monthly packages are available with Survey Monkey they are Basic (free membership ) , Select , Gold and Platinum. The most popular plan is Gold.
SurveyMonkey presents all the tools necessary for you to create strong, professional surveys easily.The questions you can add to your survey span three categories – close-ended, open-ended, and descriptive. The types of question allowed are single answer questions, questions with multiple answers, rating scale, and 3 matrix type questions in the close-ended category.
The limitations are found mainly in the features of the question types and promotional tools.
You can only skip forward based on the answers on one question
In the survey invitation design, you can change the subject in the survey invitation, but you can't add the sender's name
The page description section and the descriptive type questions allow 4000 characters
If you decide to add an "other (specify)" option it can only be added as the last item in the list
SurveyGizmo

SurveyGizmo offers free accounts which allow an unlimited number of surveys and unlimited number of questions.  You can also have 250 responses per month. SurveyGizmo's free account is pretty great for those that do not anticipate many responses from their online surveys. This is because of a few great features that you get as a user of their free service.
For smaller business owners, free won't really cut it, but the Basic subscription which cost $19 per month may be just what you are looking for. For larger businesses, or corporations you may want to opt for the Professional and enterprise which will be $75 and $159 respectively monthly subscriptions.
In summary Surveygizmo has many benefits  or features;
There is advanced logic integration, referring to the ability to be able to branch questions to several type of questions
Mobile survey creation through inbuilt survey templates
A 14 day trial, which is a limitation compared to other "free versions", however there is a "student plan" that is created for supporting research students which is at just $7.99 a month
Google Forms

Google Forms is a tool offered as part of the cloud-based business solution Google Apps. You can create any number of polls and surveys using Google Docs for free and virtually unlimited number of people can participate in such surveys via the web browser.
You can create a Google Form quickly. Forms feed their results directly into a spreadsheet in Google Docs (Spreadsheet applications from Google, similar to Microsoft Excel). This allows you to take the results and analyse or publish them. If you want to try this out, you have to log into Google Docs and select "New: Form" from the upper left menu.