Customer loyalty and best practices used in Sri Lanka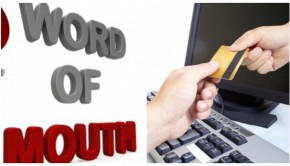 Customers are the biggest asset that a company has, and nurturing customers is important for several reasons:
§  Getting a repeat sale off an existing customer is cheaper than acquiring a new customer – Obtaining a new customer will involve advertising and brand promotions which will be costly to an organisation, whereas getting a repeat sale from an existing customer is not all that costly since their level of familiarity with the brand is high, so a simple email, call or advert can make them repurchase.
§  You can cross sell to loyal customers since they are more welcoming of the brand – If the brand had made a good impression on customers in the past, it is possible to urge them to buy other similar products. One very good example is eBay (www.ebay.com – a leading online retailer). When you purchase a shirt from eBay, in the confirmatory email you receive links to more shirts and other similar clothing items, saying "if you like this item, you might also be interested in……" This is also seen in the offline retail sector, where to encourage purchase, shampoo is coupled with conditioner, or a toothbrush is coupled with toothpaste and sold at a rate lower than when buying the items individually.
§  Loyal customers are good "word-of-mouth" agents and may act as brand ambassadors – Word-of-mouth is still a very powerful medium of marketing communication and can make or break a brand. Hence if loyal customers are kept happy and satisfied with the brand, even after the sale, they are very likely to recommend the brand to others that will count as free advertising.
§  Loyal customers may not be as price sensitive as other customers – Price sensitivity is the quality of a customer wherein he/she is likely to change the purchase decision based on changes to the price. When offering a particular product to a new customer, we attempt to give the best attractive rate, but a loyal repeat customer's purchase decision would not be altered by slight alterations of price, since they have faith in the brand.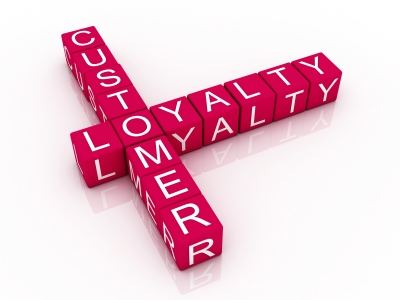 Due to the above reasons, it can be seen that it is important that customer relationships are maintained and managed effectively. In Sri Lanka, several CRM (Customer Relationship Management) tactics are employed. Some of them are explained below.
§  Loyalty Schemes: More companies are employing loyalty schemes everyday. Some popular methods are loyalty points systems and card systems, wherein based on a purchase amount a certain amount of points is added which can be redeemed at future purchase points. Once a customer subscribes to a loyalty system from a business, he/she is likely to obtain products or services from that business rather than from a competing business that doesn't offer loyalty points.
§  Some companies in Sri Lanka that have loyalty schemes are: Nolimit – Arapaima, Keells –Nexus, ODEL, The Sizzle, Kelly Felder, Singer, Cargills/Dialog- Star Points, Arpico. Some special cases in loyalty schemes are:
§  Tier System within loyalty schemes: Within loyalty schemes, there are some cases where based on the purchase  history/amounts, different customers are given different privileges in the loyalty program. This would encourage customers to reach the next tier and obtain greater benefits. eg: the loyalty system at the Sizzle
§  Affiliated Merchants: There are some instances where companies tie up with other companies in carrying out their loyalty programs. This will be beneficial and lead to improved sales for all companies in the affiliation. eg: Cargills' association with Dialog for the points system; Barista, Fashion Bug, Raja Bojun etc. being merchants for Star Points, Amex association with Nexus etc.
§  Rewards based on usage  – There are some companies which reward their customers if their purchase amount for a certain period is higher than a particular amount. This is a common practice of American Express where cardholders whose usage for a month is above a particular amount get a free companion air ticket, when buying tickets from their partner Sri Lankan Airlines to selected destinations.
§  Birthday/Anniversary Offers: Another common practice is to obtain customer information at the point of purchase, and to keep records of the birthdays/anniversaries of customers. There are companies that send birthday cards, cakes etc. for customers' birthdays (eg:HSBC), whereas others give discounts for purchases on birthdays, which is a more revenue-oriented initiative (eg: ODEL)
In our next article, we discuss CRM strategies more in-depth with possible tactics you could implement.
Created: March 21st, 2014