Guide for online lead generation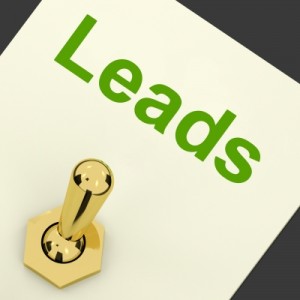 "A lead is a person who has in some way, shape, or form indicated interest in your company's product or service" (Hubspot).
Therefore, it could be anyone around you, and in terms of marketing, they are new layer right at the bottom of the customer loyalty ladder.
In comparison to offline mediums, online mediums can be much more targeted and can trigger the right leads. Here are some of the key benefits of using online lead generation techniques;
1.     The ability to identify the lead's profile, in particular, their role in decision making
2.     The ability to target more specific, relevant leads that are likely to convert to a sale
3.     Further product and service improvements through feedback given from leads
4.     The marketing team can be more accountable for their activities, as they can show the outcomes of their activities
Below are a few guidelines on how to understand and generate leads through online marketing.
How do we identify "Ideal Customers"?
In order to understand who you should consider as your leads, it is vital to define who your "ideal customer(s)" is or are [depending on the variety of products]. Through understanding what characteristics, interests and behaviour you expect in your targeted potentials, you should combine those to a "persona" that will guide you to identify your leads and personalise your  information.
For example, for the product "BQu eLibrary" an online library that is designed to cater to students and professionals seeking for materials to read, an example of a persona would be;
College Student Sally, 21 years old, studies in University of Oxford, majoring in Business studies.

Where do we start?
Once you understand who your customer is, you should understand what issues they may face and how you as a firm can help them. Because unlike in the past, today people hate to be disturbed by sales calls, or messages, unless it's relevant and will add value to them.
Today, we focus on inbound marketing which is a concept of;
§  Providing enough information to arouse people's attention so they look for you
§  Build trust with what you provide
§  Make happy and delighted customers
Therefore to create a good impression, you as a firm or a marketer should plan on what are you going to share with your leads and how you are going to create advocates. The below diagram is a illustration by Hubspot that shows how you can start planning your lead generation strategy through inbound marketing;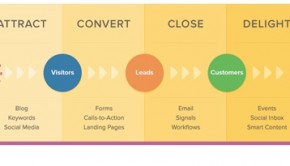 Manage your content mix
When marketing is done online, there are a few elements that need to be in place to ensure effective lead generation:
§   Landing Pages: These are particular web pages designed to serve a distinct purpose to the visitor, where they can access more information and thereon, firms could encourage them to convert to customers. Visitors are mostly directed to these pages through blogs, emails and social media to a landing page that contains detailed information or a form to interact with.
§  Forms: These are placed in the landing pages, with multiple fields, to gather information, but it is important to plan what fields you need and what information you require from leads. This is because you may miss certain crucial pieces of information you require to understand your leads and most importantly how to help them. Note that the information you gather through these forms can give you a better profile on who is actually interested in your products.
§  Offers: Linking back to the Attention, Interest, Desire and Action [AIDA] model, the placement of offers are the Desire creation tools in inbound marketing. Depending on different personas you have identified and the action you wish they to take, offers should be customised. Offers are persuasive chances for people that are interested in your products and they would visit a detailed landing page for more information.
§  Call to Action (CTAs): These can be buttons, links or comment options that will make the leads actually engage with the offer or even to create sales. It is important to carefully draft the wording presented for the CTAs as they need to be crisp and action oriented. For example, you should not mislead viewers by saying "Download now", and then redirect them to a page that has no download option.
Link all marketing actions to a landing page
Having an excellent content mix is pointless, if people do not know about your brand or the availability of your offer.
Therefore, use simple tools like email campaigning, social media and blogging to create interest in your leads, and link them to the main unit which is your landing page. Below is an illustration by Hubspot on how these tools can be used for lead generation.
To sum up
Today's marketing revolves around engaging with your leads, not disturbing them through intrusive and  disruptive methods. Although a sale may occur just once, a healthy relationship with create a delighted customer for life. That is what lead generation is all about!
Learn more about Inbound Marketing and Current Status in Sri Lanka
Created: August 27th 2014