The do's and don'ts of Content Marketing
Content marketing: What is all the fuss about?
The new wonder of marketing is here; everyone is talking about it, everyone is adopting it, the race to be on top of the content marketing pyramid is on. However, let us back up for a minute and see why content marketing has become one of the dominant topics in cyberspace in the past year.
The paradigm of marketing has been constantly evolving and reinventing itself, and in the process it has distant itself more and more from a purely transactional one to one based on relationships. Content marketing is built around creating a relationship with your customers. If done the right way, content marketing creates value for your customers; they will trust you, and they will start to look at your company as something more than just a transactional partner.
People nowadays skillfully avoid any information that is not relevant to them, and they can as easily find what is of their interest elsewhere. If what you share with your customers is not relevant to them, they will not waste time reading your email, checking your Facebook page or following your Tweets, it's as simple as that. Marketing is not about hard selling anymore, is about giving the audience what they want and creating interest. This is where content marketing comes into play. Having a website does not cut it anymore; you must have great content to stay afloat in the World Wide Web sea.
Below are few tips on what to do and what to avoid when managing content marketing.
Do have a good design
Having great content is the first step, but let's not forget about the design. Your website must look appealing, and it must be easy to navigate. Ensure that the layout is easy on the eyes and that your visitors can effortlessly scan through your site and find the information they need.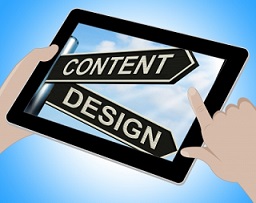 Do have a good presence
Have a website, a blog, and social media pages; then share content on these frequently. Having a beautiful blog will not do anything for you if you don't share content on it. Having a Facebook page will not get you likes if you are not active on it.
Do spend time creating quality content
OK, in the previous point we stressed that you need to share content frequently, but for the sake of your business make sure it's quality content! If you share poor content, your customers will associate the low quality of your content with the quality of your brand. Invest time and resources in creating high-quality content, it will pay off.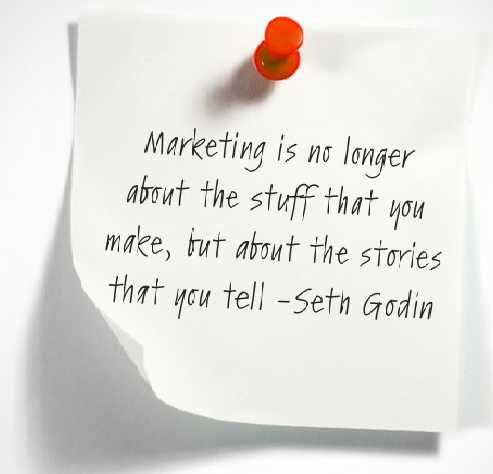 Do share diverse content
Creating great content is not limited to writing. Spice your page up by sharing images, infographics, videos, slides and podcasts. The more interactive your content, the higher the chances of your followers responding to it and sharing it.
Do track and analyse your strategy
Ensure to measure and evaluate your content marketing efforts. Use the correct metrics like on page conversion, leads by content and share ratio by content. By doing so, you will be able to evaluate your strategy, and if the results are not desirable, you can always change it. It is pointless to invest in a great content marketing strategy if it fails to deliver results.
Don't leave it unplanned
Plan! Plan! Plan! In content marketing being consistent is a key factor. Plan your content ahead, have a clear schedule and stick to it.  Everything from your website content update to your blog posting and social media updates should be planned and consistent with your brand and the message you want to deliver.
Don't be monotonous    
Share content about topics that have not been talked about over and over again. The web moves fast, and you need to keep up. If your content is monotonous your followers will lose interest fast, and it won't be long before they unsubscribe from your newsletter or un-follow you on twitter.
Don't try to sell too hard 
Let's face it, the purpose of any marketing strategy is to increase sales, and content marketing is no exception. However, content marketing is somewhat different from other strategies in that it educates, inspires, and entertains the customer. Therefore, don't try to hard-sell your product/service. Instead, provide value to users and that way they are more likely to visit your page more often and be potential customers.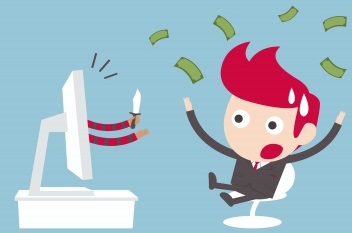 Don't ignore your customers
Always be interactive with your followers, you want them to see that you are accessible and responsive. Ask for their opinion, reply to comments, thank them for sharing your content; basically, build a relationship and make them feel important. A loyal fan base will take your business a long way.
Don't make it hard to share
Once you have great content, the next step is to make sure that it's easy to share. When users find good content, they tend to share it among their friends, which incidentally works great for you. Therefore, make sure to integrate social sharing buttons and share your content on multiple social media platforms to get the spark going.
Content marketing is surely the way to go in this digital era, and you must keep up the fast pace to stay ahead of the game. Creating great content will not suffice; you must have a well-planned approach to it too.  Get to know your customers, learn their interests and target your content around those topics. If you focus on these steps, you will no doubt have an excellent content marketing strategy. BQu Services can help you create great content, for more info click here.
Created: December 3rd, 2014