Top 5 advantages of online surveys
Online surveying is a survey method which is conducted via the internet, and with the growth of technology it has become one of the most efficient methods for businesses to research their target audience.
Several online survey tools such as SurveyGizmo, Constant Contact and SurveyMonkey provide excellent opportunities for businesses by providing multiple types of research methods such as email surveys, mobile surveys, etc.
In this article, we discuss 5 top advantages of online surveys that can optimise the research and development budget of any organisation.
1. Quick to design, conduct and analyze
The time extent needed for the research project is shorter than traditional survey methods. The questionnaire format and the data collection take considerably shorter durations if the foundation for the research is developed. The answers to the online surveys are in ready-to-analyse formats. Most survey tools provide summarised data from the survey using data representation techniques such as graphs and tables, data analysis techniques such as correlation analysis, contingency tabulations and regression analysis.

2. Save money, time and resources
As online surveys don't require investigators and paperwork they save over half of the research cost and time. They provide proper and optimised human resources and time plan by giving the opportunity to schedule the research at once.  Since the responses are collected automatically, the rate of response can be computed in an instant. With pre-selected specific statistical software and tools, the research can be analysed, and it saves cost and time of staff, documentation and decision making.
3. More flexible, selective and accurate
Researchers can also change the order of the questionnaire; format of the questions and the survey can be tailored to each respondent depending on the answer methods.  Online surveys give freedom to select a free time to answer the questions and certain questions can be automatically skipped if the respondents do not wish to answer. Researchers can also screen the respondents who are not aligned with the target audience. Online surveys therefore provide more accurate data than traditional research methods.
4. Ease of response
Most respondents who have internet access are willing to answer online questionnaires rather than paper questionnaires as it saves time. Higher management would find that online surveys useful, since most of them might not be able to allocate long periods of time for telephone calls. It is also a great way to access information that they would not otherwise share, or to obtain more truthful responses from respondents due to the anonymity, leading to a higher response rate.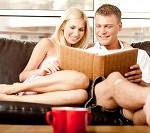 5. Ease of analysis and coalition
Researchers can easily create and develop an online survey for their business or brand; they can create formats, styles, change themes, match colours and even insert logos, images, videos to the questionnaire. Another advantage is that the researchers can use multiple modes in conducting the surveys such as mobile surveys, email surveys and social media surveys, etc. But the significant benefit for the researchers is that they can easily set up, conduct and analyse the research data, since they can directly export survey answers into particular statistical software or to excel spreadsheets.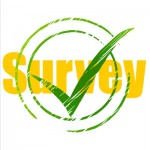 In conclusion, online surveys are less time-consuming, cost-effective and produce faster and more accurate results. A business can harness answers to major questions about their brand, competitors, customers, employees and other environmental forces through online surveys. If you are interested in learning more and need to conduct an online survey contact BQu team onThis email address is being protected from spambots. You need JavaScript enabled to view it. or +94 773 22 44 20 today.
January 2015