E-commerce in Sri Lanka: Sites doing it right
The Sri Lankan e-commerce sector is without a doubt blooming.
High computer literacy, cheaper and more accessible internet service providers, and availability of a variety of smartphones have made the country an excellent base for the fast growing expanding e-commerce trend. Though a relatively new concept in Sri Lanka, e-commerce websites are becoming increasingly popular and new sites are introduced at a considerably fast pace. This article focuses on five sites, namely eChannelling.com, wow.lk, Kapruka.com, Saaraketha.com, and Siradeal.lk  to analyse the e-commerce sector in Sri Lanka.
 eChanneling.com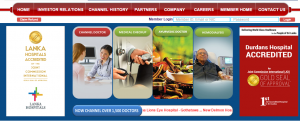 eChanneling offers a fast and convenient method of channelling and booking appointments with doctors at various hospitals. This site has truly revolutionised the way patient can book an appointment with their doctor, making this process as convenient as it can get. The site also offers the option of registering for a membership card that provide members with discounted rates. In addition to channeling individual doctors, users can also choose from different packages of health check-ups offered by several hospitals and book appointments with ayurvedic doctors. The site can be navigated easily and offers different search criterias as well as various payment methods users can pick from. eChanneling is certainly  a well-strategised opportunity to enter the healthcare e-commerce sector.
wow.lk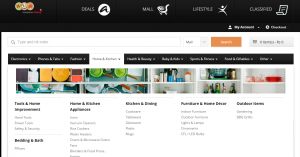 Wow.lk started as Anything.lk, a daily deal site and today is one of the most popular eCommerce sites in the country. The site offers a wide variety of products often at a discounted rate and its divided into four main sections: deals, mall, lifestyle and classified. This is certainly one of the most comprehensive e-commerce sites in the sector offering over 3,000 products ranging from electronics, fashion, sport and fitness and travel. Users can make payments choosing from various methods, and the goods are delivered to them. The strategic partnership established with Dialog has allowed the site to broaden its services even wider, taking the Sri Lankan online shopping concept to new levels offering a truly comprehensive experience.
Kapruka.com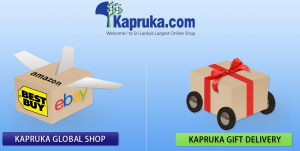 Formed in 2003, Kapruka is a brilliant eCommerce site that allows you to send a wide array of gifts to your loved ones no matter where you are in the world. There are over 10,000 products to choose from and over 30 types of services. The site has evolved noticeably from the inception and now offers the "Kapruka Global Shop" concept which allows customers to purchase products from international sites such as eBay, Amazon, and Best Buy without having to pay exorbitant shipping fees.  Kapruka was the first  eCommerce site to fill the market gap of islandwide gift delivery in Sri Lanka in a fast and convenient manner.
 Saaraketha.com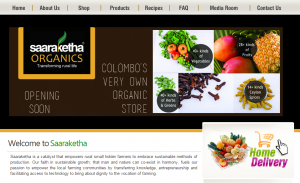 Saaraketha is a revolutionary eCommerce concept in Sri Lanka, the site offers a wide range of organic products such as greens and herbs, rice, spices, fruits, eggs, yams, and even bread with a home delivery option. Saaraketha promotes a sustainable, healthy lifestyle by offering organic products which benefit both the consumers and farmers. The site also has a section with numerous recipes for healthy and (by the sound of it) delicious dishes and smoothies. Saaraketha is a site that certainly stands out in the Sri Lankan eCommerce market, providing consumers with easy access to healthy organic foods.
 Siradeal.lk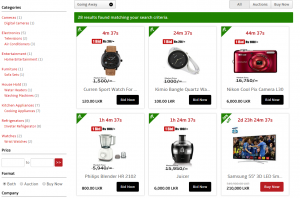 Siradeal.lk is the local version of eBay, bringing the concept of online bidding to Sri Lanka. The site offers products ranging from mobile phones, electronics, home appliances, fashion and furniture. A 'Buy Now' section is also available with a wide range of products at discounted rates. To bid on one particular item, customers will have to pay a certain fee; depending on the price of the products, one bid's price will vary from Rs. 20 to Rs. 500. Siradeal.lk is a pioneer of the online bidding concept in the Sri Lankan market, and though there is room for further development, it certainly is a step towards in the country's eCommerce sector.
Created: April 24th, 2015