Web design trends for 2016
In a fast and volatile world of trends, improvements and advancements, it is important that you are at the top of your game.
As it has been over the years; the name of the game is the survival of the fittest. The more updated, informed and adaptable you are, the more equipped you become to surmount the waves of change.
Designing is an essential element to make a difference in an organization's marketing strategy. Designing should be contemporary. A design should be professional enough that it speaks for the brand. This would invariably determine its positioning as well as give the brand's face value a lift. Having a design that stands out and captures your audience's attention amidst all that noise will help secure a spot in the mind of the ever wandering consumer. Ultimately if your design is intact, you would have little or no problems in getting your message across and driving conversions effortlessly.
The advancements in technology give designing a notch up, every time it is refined and made for the better. 2015 saw refined techniques of 2014 being implemented on both the aesthetics and the backend of websites. How further have these trends changed, are we looking at new aspects of web designing in 2016? We'd thought we'll have a sneak peek.
Bright colors and Bolder texts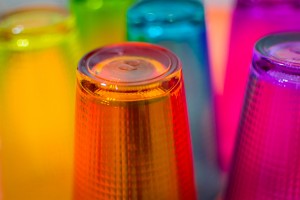 Bright colors have been trending on websites simultaneously with the flat design concept coming into being. Vibrant colors will make specifics on the site show better and the needed emphasis given to grab the user's attention while also maneuvering the user's viewing experience. Colors have a dramatic impact on conversion rates. The right colors can play with the user's mind and is said to stimulate the senses, spark up interest, making your audience do what you want them to do and feel what you want them to feel.
As for the texts being used the Sans serif typography covers more space, sitting in large, filling up just enough space to give your design the elegant, clear-cut look.
Full-screen sliders and semi-flat design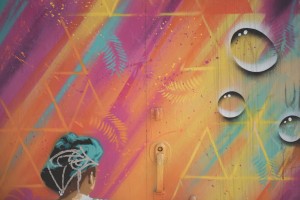 Sliders were initially used to feature content within its specified structure. Gradually when business saw the potential of this aspect in websites, they incorporated visually appealing images, cleverly drafted content to complement those images and now even feature videos on the same front. Moreover, trends are shifting from flat design websites to semi flat designed websites with more icons, menus, and other graphical interpretations being incorporated to make your site come out more alive.
Beautiful Photography and Cinemagraphs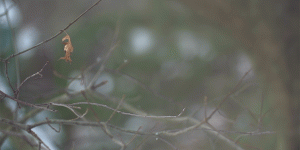 Photographs have become increasingly captivating and more with a human touch. Designers put in a lot of thought, a good amount of thinking behind images that are used for websites. Not only are they creatively resplendent but also they are of a high resolution and load seamlessly. Cinemagraphs have been around the corner for some time. They tell stories and focus emphasis on the precise moment, the product or the experience you're looking to convey. They also excel at captivating and maintaining attention spans for a long time driving CTR rates higher than via a still image. However, this feature that is not a video neither a photograph can give your website an attractive and mystique feeling to it.
Iconography, Larger Iconography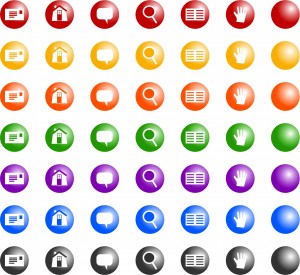 Designers have moved from images to icons to convey concepts, features, attributes and representations of products and services. 2016 is going to see this trend become larger and prominent. Icons are an indication of common actions and can be conveyed without restrictions of communication in a particular language. Designers are working on these tools by making it much noticeable and reinforcing the concept big is better!
Story Telling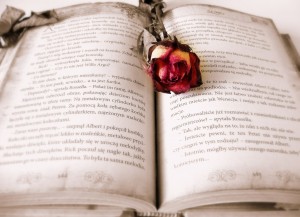 A website isn't just a mere composition of your services or products anymore. It has taken a turn towards a storytelling sequence, keeping its buyers enthralled and in wonderment of how each of its function is intertwined and inter dependable. This is a powerful approach and like a storybook, it can be set in place to achieve a purpose and to lower bounce rates, as your user would be set on a curious spree to know more and more about the site when it is in a connected, well laid out sequence. A fine example in this light is nike.lidyana.com. A workout routine is portrayed on this website, and how each product comes into use at different stages gives the user a comprehensive experience on the features and use of the respective product.
Minimalism and Illustration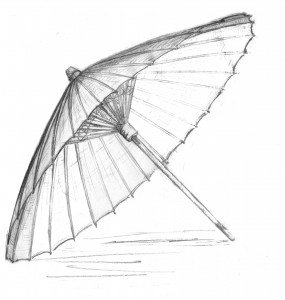 They say less is more. This appears to be the concept that many are adapting into strategies and tactics today. With clean, open space, crisp edges and bright colored interfaces, the current trend of thinking is that ornamental additions result in unnecessary clutter and will be interfering with user experience.
Illustrations and Outlines are fun elements being incorporated to make the user experience a warmer one. A simple navigation approach is ushered and being portrayed and this, in turn, plays a crucial role in reducing the bounce rate of the site, making a marketers and sales person's job that much easier.
Trends may come and go, but the catch lies in the set of tools you choose to bring out your product/service best. As an example if you are a diversified company dealing with a line of products and a range of services a one-pager site might not be the way to go with. In the same way, if you're serving segment with products/ services catering to teenagers, the sleek design, and iconography instead of images might not be strong enough to convey the daring, adventurous, free-spirited facet that you want to tap on. It would be interesting to see which turn web designing would take in time to come. However, Cameron Moll summed it up when he said so profoundly; "What separates design from art is that design is meant to be… functional."
Created: January 19th, 2016