Effective and affordable market research tools for small businesses
Managing a business, regardless of it's size can be an extremely challenging exercise. Each business, even the small ones wants to minimise risks, capitalise on strengths and exploit market opportunities. 
This is where market research plays a vital role in an organisation.
Findings from market research allow companies to make better business decisions and avoid costly mistakes. Be it entering a new market, launching a new product or competing with a business rival; it empowers a company with valuable insights that help shape the future of the business.
Conducting market research wasn't a walk in the park back in the day. Research used to be conducted through door-to-door visits, telephone surveys, direct email, focus groups and observation studies that were both costly and time-consuming. 
Fortunately, the technology has made it easier and inexpensive nowadays. We can find plentiful of powerful market research tools at our fingertips, often with very little cost or no cost at all, thanks to the power of the internet that has grown over the last decade.
Here are ten of the most innovative online research tools you can find out there to conduct cutting-edge market research for your business.
1. SurveyMonkey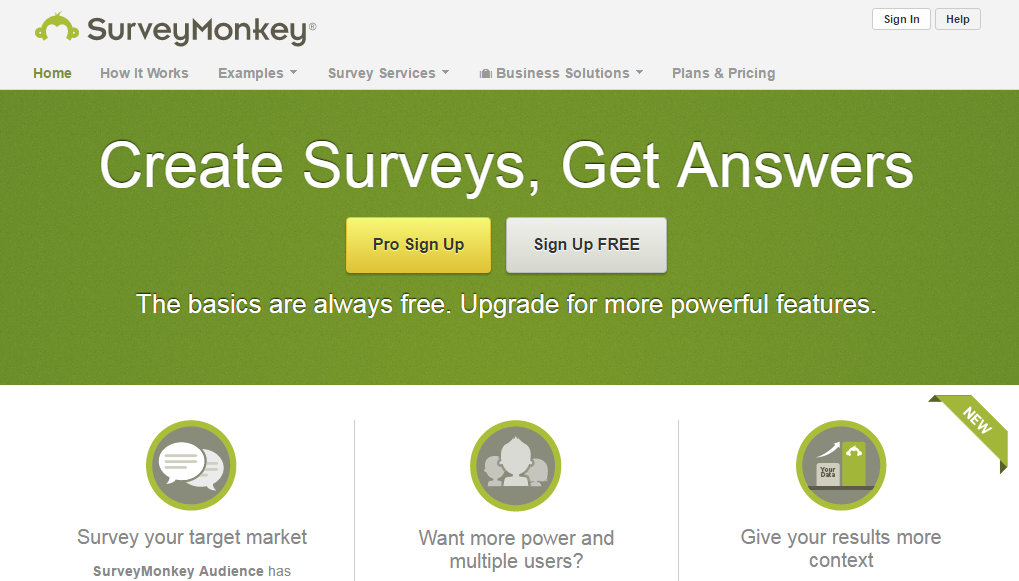 Survey Monkey allows you to design a survey in order to gather information about your product or service in question; it then allows you to determine a sample size of the target market you are interested in to take your survey and provides feedback once the survey is complete.
If you wish to do precise, targeted market research and get honest feedback, it is probably the best option available for startups and small businesses. The Basic plan lets you create online surveys and polls, which you can send to your customer lists for free of charge.
The information you gather can help you proceed with or alter your plans for a new product or service launch before the costlier stages such as product development, occur.
2. SurveyPal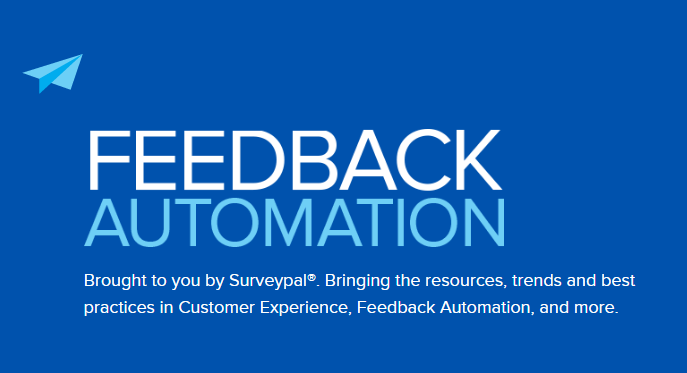 Surveypal provides an online survey tool designed for seamless integration into any CRM platform and empowers the customer experience. It works extremely well with well with Zendesk and Salesforce CRM platforms at the moment.
This tool is perfect for non-techy business owners. It has a pretty easy-to-use, drag-and-drop interface.  It lets you monitor the voice-of-customer at a high level while allowing drilling down options to find finer details. Surveypal lets you easily slice-and-dice all your feedback in real-time. Survey takers can either use a desktop or mobile in answering the survey.
3. Think with Google - Marketer's Almanac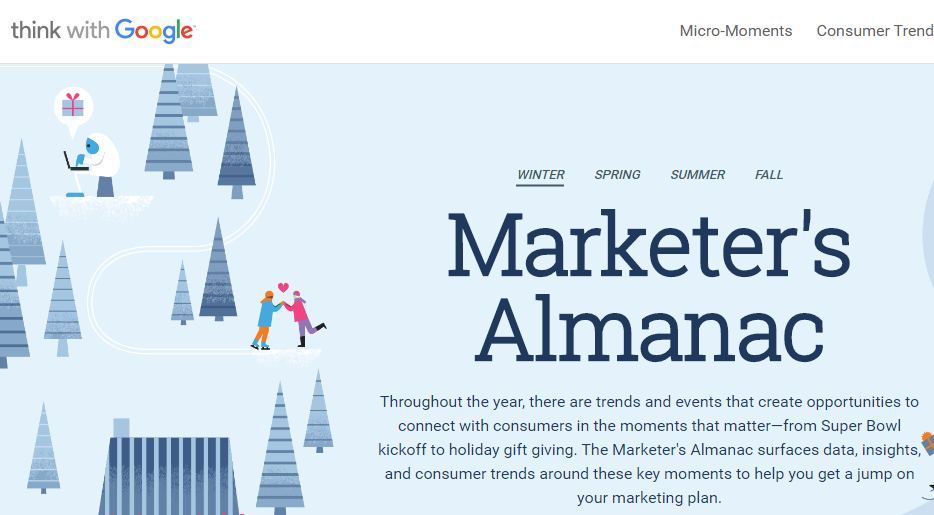 In this day and age, it would be impossible to list down the ten most cutting-edge market research tools without the involvement of the internet giant: Google.
Think with Google – Marketer's Almanac is one of Google's services that can help businesses with their bottom line. This tool uses Google's powerful analytics to track emerging and enduring consumer trends. It offers interesting insights on how people browse and buy and how their behavior changes in relation to the seasons, holidays, and other special events.
Businesses can use these insights to determine what customers and potential customers, are interested in, and then make their plans accordingly.
4. Consumer Barometer with Google
Another interesting gift made available by Google to the information seekers is the Consumer Barometer. It is an online tool that can help you understand how people use the internet across the world.  
This is a free market research tool and mostly useful for businesses that deal with online shopping.  If you want to know what drives your consumers to buy your product online or to enhance your online product offer – this tool is definitely a handy one. Also Google allows any public user to use it.
5. Facebook Audience Insights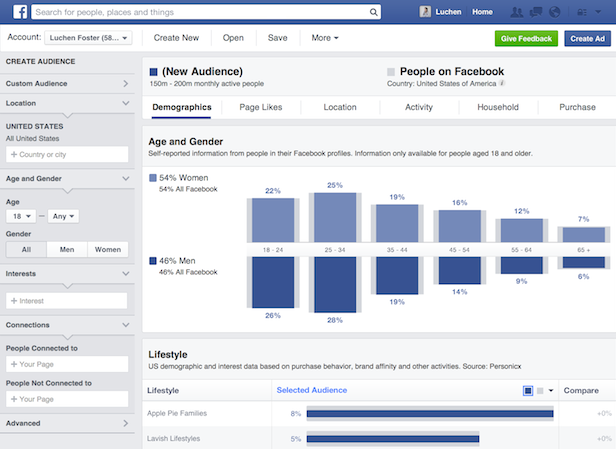 Similar to Google, it is almost impossible to discuss market research tools of this century without mentioning Facebook. With a network of billion users and 96% of small businesses across the world owning Facebook pages, Facebook Audience Insights allows the page owners to track consumer trends free of charge. 
With this easy-to-use tool, you can create any target demographic based on the region, age, gender, interest, likes, and more. It also leverages Facebook's users and geolocation to deliver real-time information to small businesses. For e.g.,  Which consumers are located near a company's store and or what sort of items they are interested in purchasing. 
The anonymous, aggregate information is constantly updated and provides incredible details on consumer attitudes and activities for businesses.  They can then use this information to tailor their products and services for people within their respective markets.
6. Followerwonk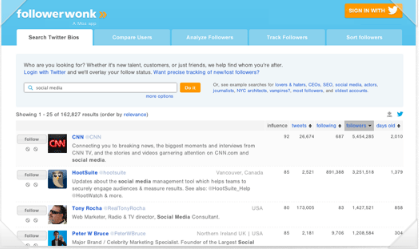 Followerwonk is an app that allows you to dig deeper in your Twitter Analytics. It lets you find out where your followers are located, and what and when do they tweet, find and connect with new influencers in your niche as well as allowing you to analyse yourself against competitors.
Just like the Facebook Audience Insights, Followerwonk lets you determine the region, activity, keywords, authority, follower size, and more. It helps you with search Twitter Bios, compare users, track, sort and analyse users and optimize for social growth.
7. Alexa BASIC plan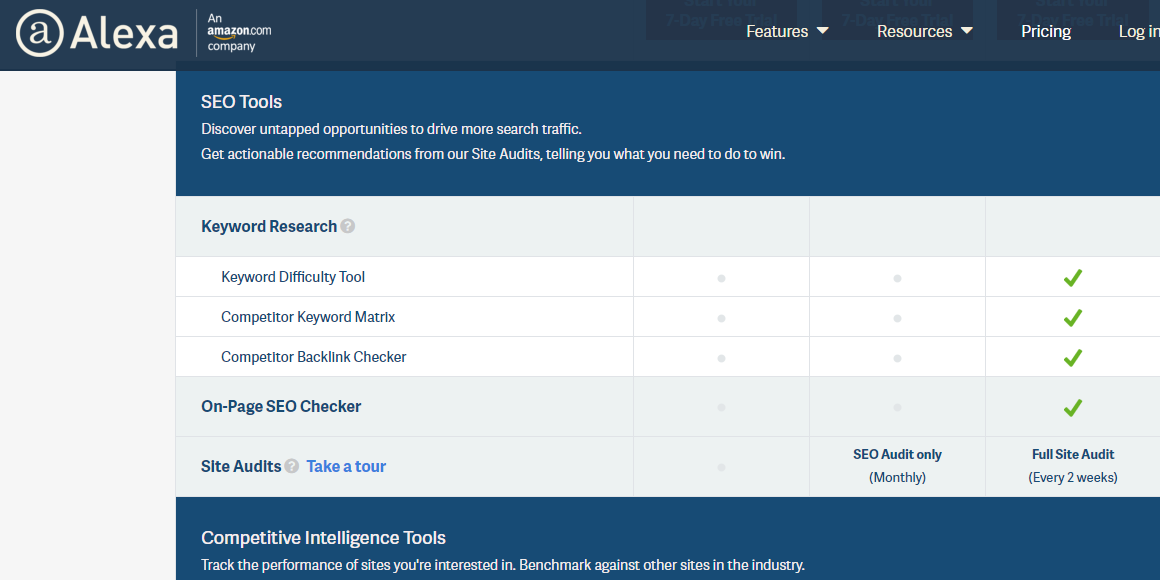 Alexa currently offers three plans to track website performance. Their BASIC plan costs $9.99 a month and offers historical data for a period of six months along with Alexa rank, reach, pageviews, up to five keywords driving traffic and bounce rates..etc.
For those who wants to benchmark their site with other websites -  with access to historical data over a period of three years, Alexa INSIGHT plan is available for $49 a month.
8. Social Mention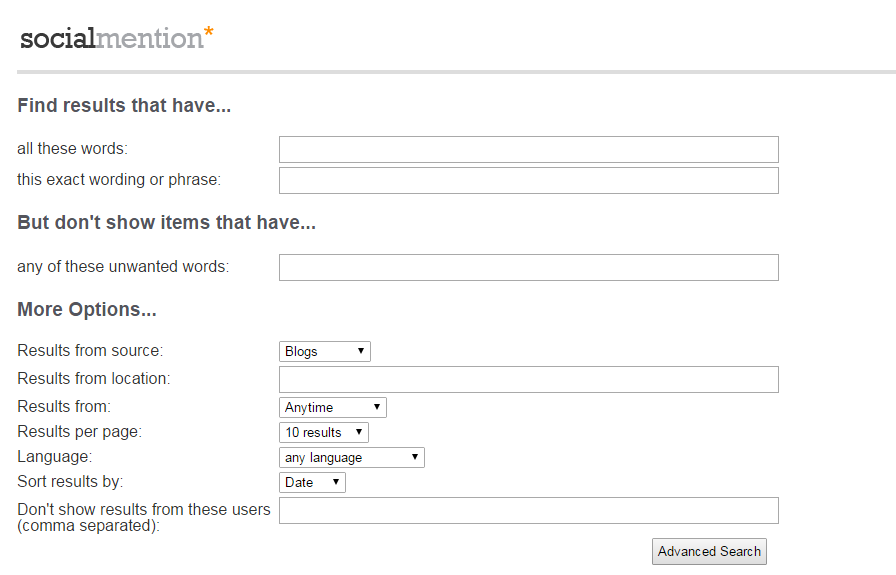 Social Mention is a real-time social media search engine and analysis platform that can help you understand what your prospective customers are talking about online. 
It aggregates user generated content from across the universe into a single stream of information thread. When you search for a keyword, Social Mention will show you recent social posts that contain that keyword, along with a list of related keywords and other insights. 
This feature allows you to easily track and measure what people are saying about you, your company, a new product, or any topic across the web and social media landscape in real-time. Social Mention monitors 100+ social media properties directly including Twitter, Facebook, FriendFeed, YouTube, Digg, Google etc.
9. AYTM (Ask Your Target Market)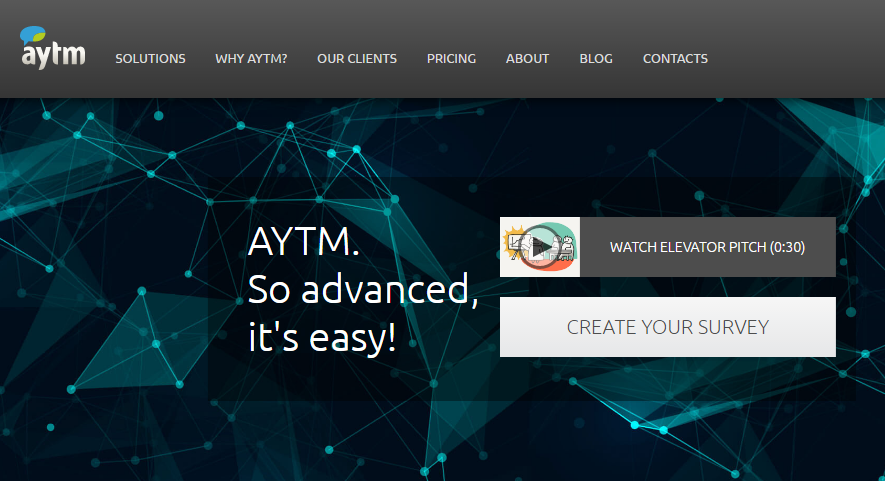 If you are keen to use a customised survey, AYTM is a great option.  Once you create your survey, you can either send it to your list of contacts or AYTM panel that is made up of 25+ million people. 
The AYTM survey platform is 100% free to use to survey your own list. They call these "ListSurveys". There are no subscription fees or limitations on the number of surveys or questions.
If you do not have a list of survey takers to get responses from, AYTM offers a base of 25+ million people that you could purchases responses from, and they charge a minimal fee of 95 cents per response.
10. GutCheck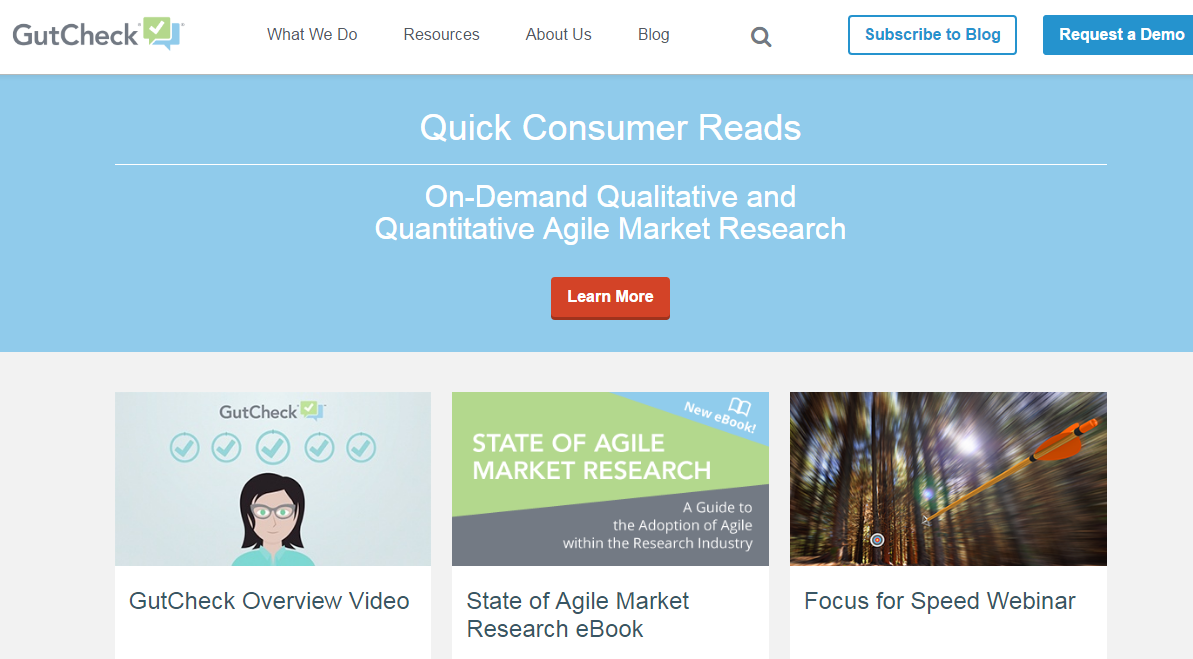 GutCheck is a flexible market research tool available online that can help you gather quick answers by conducting 30-minute one-on-one online video interviews. It has a wide variety of criteria such as age and income to ensure high-quality results. They operate in 29 countries with in-country researchers and conducting research in 19 languages.
They can guide a small business as it defines its market research goals, then rapidly execute the research – through qualitative and quantitative analysis – and prepare easy-to-read reports to help you understand the results. 
This is a great resource for companies who do not have the talent in-house or the time to conduct this sort of in-depth marketing research themselves.
We have listed just ten out of the gazillion online market research tools available. Any of these tools can help you conduct surveys and solicit feedback if you know how to plan them resourcefully. However, make sure that you've determined your target audience, before planning any research activity for optimum results.
Created January 31st 2017.