Domestic travel survey results: Infographic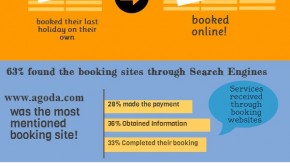 Infographics are becoming increasingly popular methods of displaying information visually.
They are useful in presenting information concisely, and in a form that would enable viewers to read and understand easily.
The Domestic Holiday Planning Survey conducted by BQu Services surveyed the Sri Lankan market for their tastes and preferences in booking their domestic holidays, particularly focussing on the online booking trends.
The results of the survey are presented using the infographic below.

The full report can be downloaded from here
Created : June 6th, 2013