5 Real-time lessons about staff attendance management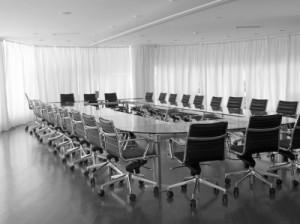 Staff attendance management requires organizations to focus on their overall strategy for absence management of employees within the workplace.
Any employee is expected to take leave as it is a right of an employee, in order to recover from an illness, for personal needs as well as to achieve a proper work-life balance.
However taking leave excessively and in an unscheduled manner affects the employees' as well the organizations' overall productivity. Moreover, employee absence has become a significant cost to many organizations today.
Some of the major issues that organizations face due to attendance management problems would be;
1) Unauthorized or unscheduled attendance
Managing unscheduled absence is important as it can have a major impact on the day to day operations of an organization. It is important for an organization to define the type of unscheduled leave. In order to manage unscheduled leave, organizations should document a set of guidelines that will address:
The relevant parties that the employees need to notify, for an unscheduled absence, the procedure of applying for unscheduled leave and how far in advance an employee should inform about the leave
Who will to receive the scheduled absence request, by what method, and how far in advance
Definition of tardy according to the work schedule etc.
The Australian Public Service (APS) is an example for an organization which suffered from a problem of managing unscheduled leaves within workplace. To overcome the problem, Australian Public Service (APS) worked with several agencies to provide guidance to managers in managing absenteeism and promoting a culture that enables and encourages attendance. They developed and implemented a strategy that would promote a balanced view of workplace absence, monitor workplace absence and identify trends and provide managers effective training on how to manage problematic absence effectively.
2) High absenteeism cost of employees
According to 2011 CBI absence survey statistics, in the United Kingdom, the cost of annual absenteeism is £17 billion. Hence, it is important to manage employee attendance effectively as employers who manage attendance in their organizations will save money and improve effectiveness.
In 2001, Synergy Housing (UK) reported an annual absence cost of £472,000 (£1,350 per employee) which moved the company to an unsustainable condition. To overcome the problem, company introduced a new attendance management strategy that links the attendance with the employee performance.
3) Patterns of absence
Though each individual's absence is different, organizations may find general patterns of absence. According to research, one such example for an absence pattern that organizations  face would be a higher level of employee absenteeism before and after weekends. It is identified that younger employees tend to have shorter period of sickness, but more often than older employees and also unauthorized absence is most common among new employees than longer serving employees  of an organization.
AstraZeneca – UK is an organization which identified a pattern of absence of employees because of stress-related illnesses. They implemented a 'Counselling and Life Management (CALM)' project which was aiming at managing stress among employees as a corrective action for high absenteeism related to stress-related illnesses.
4) Tardiness and early departures
Another issue that organizations face related to staff attendance management is tardiness and early departure of employees from work. Literature states that there is a relationship between employee tardiness and early departure and it has a potential impact on overall business performance as well.
TravelPal Thailand Co. Ltd., is one of the top online travel agents (OTA) in Thailand. But in 2012, company met with an overall performance drop due to tardiness and high absenteeism of employees. Though the company was a top player in the OTA market in Thailand, poor staff attendance management had created the significant impact on company bottom-line negatively.
5)  Long or frequent leaves of employees
Long and frequent leaves of employees are another issue that will emerge due to poor staff attendance management practices.  NHS identified that their employees are taking frequent sick leave which had made the company to critically identify ways of improving quality of work-life of NHS staff to reduce frequent leaves. NHS identified factors such as job stress, excessive work hours, working factors as the main causes for frequent and long period of sickness leaves among employees.
To overcome this problem, NHS implemented a well designed attendance management policy as well as preventive measures such as improving individual health, flexible working arrangements, job design, managing career expectations and rewarding attendance etc.
A proper staff attendance management system can help organizations to minimize the issues that might arise due to staff attendance monitoring. It is important to track and monitor employee attendance behaviours and patterns, generate reports of employees in case of long-absence (illness, vacation, personal commitments etc.), track tardiness and patterns of absence, and also to keep track of employees' actual work hours, recorded work hours, attendance hours as well as overtime worked to manage staff attendance effectively. A proper time and attendance management software helps organizations reduce administrative hassle recording staff attendance and reduces the level of risk.
BQuTAMS is a time management system that helps organizations to manage staff attendance accurately and efficiently. It can be deployed in the workplace, and is available as an android app which can help people input time on the move. It helps to capture, manage and analyze staff attendance behaviours and patterns at workplace.