Basics for a Social media plan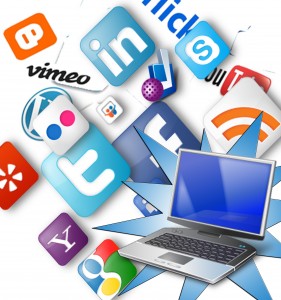 What is social media marketing?
Social media marketing is a process of getting traffic or attracting people/clients through social media sites for business purposes.
There are many social media sites available though in Sri Lanka it is mostly Facebook that has a  large following. The most commonly used and popular social media networks include Facebook, Twitter, LinkedIn, YouTube and Google plus.
Each network has its own way of being managed, and the type of media you display on it is different. The target audience that are on each platform is different therefore the way you communicate with your audience will be different. Furthermore before entering into social media you will need to be able to answer some of the following points;
1.     Are my customers using social media?
2.     Do I have the resources (people, money, etc.) to manage my customers needs through social media?
3.     Do I have the technical know-how to engage with my customers on social media
4.     Do I know the terms and conditions related by each social media network?
5.     What are my objectives of being on social media?
Setting up a social media plan
If you have the resources and know exactly why you are about to use social media, it is important to have a plan. Usually there are four steps in social media planning which include listen, plan, strategy and tools.
§  Listen
This is an initial analysis stage, of getting to know your customer and see how they behave on each platform. This is also a good stage to see what your competitors are up to, and how they engage on social media. In this step we have to identify customer social media activities/behaviours. It will be important to answer some of the following questions ;
1.     Which platforms are my customers on?
2.     What are their likes/ dislikes?
3.     What are my competitors doing on social media?
§  Plan
In this step we have to define our business objectives and how we plan to promote our brand/business through online marketing strategies. In this planning stage we can choose most suitable social media which are match with our business goals. Our main objectives could be either to increase inbound leads or to improve customer services or to identify, and engage potential buyers.
Your objectives need to be SMART. An example is as follows;
Specific – e.g. generate 100 likes on our Facebook page
Measureable – only benchmark metrics that can be measured
Achievable – make sure that objectives are realistic
Relevant – Objectives should have a direct impact on your goals
Time-bound – all objectives should be set within a specific time period
§  Strategy
In strategy planning we need to take into consideration the exact tasks, implementation steps, budget requirements, resource allocations required for a successful social media plan. In this step we look to answers some of the following questions;
1.     How are we promoting our social media sites in order to achieve our organization/business goals?
2.     How are we going to build a strong relationship between organization and customer using this social media?
3.     If there is a budget then how are we going to manage it?
4.     Who will be responsible for the tasks and content?
5.     How often will the platforms be updated?
§  Tools
Most online activities will need tools for implementation. Tools are most relevant when in the implementation stage. Again it will depend on the strategy stage and what is proposed and planned for implementation. There are tools which can help in one or more social media activity such as posting, monitoring and engaging on multiple platforms from one place.
Do we need to review and change plan?
As with any marketing activity social media too needs to be reviewed monthly, and any strategies need to be revised if in case there has been an issue in the previous month. Social media platforms can be unpredicted due to the digitalised fast moving nature of communication, and your brand can be targeted even by competitors disguised as customers. Therefore it is important to be prepared for anything with a change to the current strategy.
The above steps in the plan will travel in a circular path every month and will help then to review and see if the strategies new or old are in line with the overall business objectives.
Created: August 13th, 2013