Monitoring and measuring success of social media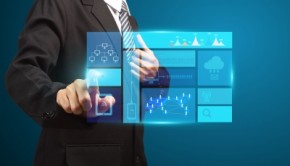 Would you know if your social media activities are actually generating  results?
Most businesses are not clear about the goals and objectives of using social media and in fact find it difficult to use. This is surprising for average social media users who would think every business should be on social media. Little do they realise that most companies in Sri Lanka are still finding it difficult to link social media presence with benefits for the bottom line.
Most people as well as businesses now agree that social media has a customer base that needs to be reached, and if possible converted to fans, or customers. Facebook, Twitter, Google+, Linkedin, and YouTube are some of the social media platforms that most companies' target audiences are increasingly seeking to use.
One great way to link social media activities with the bottom line is to monitor activities and report the performance. These could be in the form of simple statements like "sales increased by 5%" from our social media campaign for our new product line, or "we had a 10% increase in website visitors from our new blog post relating to the new service pitch."  Through monitoring in this way, we can;
§  Understand preferences through looking at likes and dislikes on particular posts
§  Keep track of social media conversations in real time
§  Monitor competitors' social media activities
§  Track our position, compared to competitors
What should you monitor in social media?
This would initially depend on your objectives, and what is more important to your business. According to Adobe, 52% of marketers cite difficulties in accurately measuring ROI as their biggest source of frustration in social marketing.
Following are some of the key metrics which are important to look at;
§  Reach – audience growth, total followers
§  Engagement – average engagement rates, customer response rates
§  Conversions (ROI) – Sales, new enquiries, leads
§  Post interactions – Likes, shares, comments, response time from business
§  Actions – Click through rates
How do you monitor social media?
There are many ways to monitor and measure performance of your social media activities. Most platforms have their own reporting of activities for businesses, and if they do not there are many providers that have created reporting for each platform within their tools. The following table summarizes the top social media tools and the measurement tools that can be used to track performance;
| | | |
| --- | --- | --- |
| Platform | In built Analytics / Tools that can be used | Some things that can be measured |
| Facebook | | Engagement data, likes, Post performance, Ad performance |
| Twitter | Twitter Certified Partners, Twitter Ads Analytics | Engagement data, likes, Post performance, Ad performance |
| LinkedIn | | Company updates, Company followers |
| Google Plus | | Company updates, followers, views, traffic sources, influencers |
| YouTube | | Video views, Traffic sources, Demographics |
As brands grow and CEOs become more demanding about results of campaigns, it becomes important to have the right results on hand at the right time. There are many social media tools which have now been developed to integrate multiple social media platforms in order to manage activities as well as report all at once.
We will discuss these tools in our upcoming posts on our blog.
To enquire more about setting up a social media campaign for your business in contact us onThis email address is being protected from spambots. You need JavaScript enabled to view it. today.
Created: November 25th, 2013