Social media etiquette when posting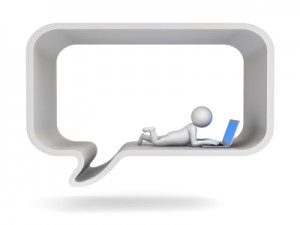 Mashable shared an interesting article about terms and conditions that we rarely read of the social media platforms.
In summary it all comes down to this – your data is not yours anymore. What you share is not yours as you are sharing and creating material on a third party platform.
At BQu one of our first social media posts was an article on the differences of having a social media presence like a Facebook page versus a website.
The biggest con of course was that you cannot own your Facebook page. You can lose it to Facebook Admins at any point that they see something is against their terms. And surprisingly Facebook can use your images and content according to their terms also repeated in the above Mashable article.
In Sri Lanka recently two high profile politicians had their Facebook profiles disabled. There are also many fake profiles created for those who don't even have a Facebook account, or at times a Twitter account. These of course if reported or discovered can bring legal implications.
Does this mean that you shouldn't be on the platform or share your content? For as long as you share non-offensive content, and content that adds value to the reader/user, then you are safe.
What should not be avoided when posting?
Sometimes people seem to forget that others saw what they posted. With over 500 million users on Twitter its hard to think that your post was not seen at all!
Source: https://twitter.com/tos
Freedom of speech is great, but on digital media you should think twice before posting offensive content. This of course is not only sexual. It is anything that can cause offence to a person's religion, race, or particular belief. You can read more about content limitations on twitter from their site.
It is often hard to get the tone right through a text message, so even though you might be saying something sarcastically, no number of "emoticons" will be able to prove it.
Facebook however does not clearly state this, though on section 5 in the Facebook Terms on the date of this article they claim that you should not post content where it violates someone else's rights or otherwise violates the law.
Furthermore anyone can report violations through their website;
https://www.facebook.com/help/263149623790594
A BBC article shows some interesting cases where the law was taken up against unsuspecting users. Including cases where a man joked about blowing up and airport, and one where a victim of rape was named and commented on. Read the article here.
Some Tips for Business when posting
For businesses the results of a disabled account could cost more than lost fans and lost data. It might be useful to have some of the following steps in place to be safe.
§   Have an effective social media policy
It is very difficult to monitor and control all employees, their preferences, personalities and views. What can be done however is imposing a social media policy.
This short video for staff of the Department of Justice (Victoria, Australia) explaining the key elements of their social media policy. It clearly highlights the importance of using a Social Media Policy in a workplace.
§   Have a clear strategy for posting
A strategy for posting would include posting frequency, what type of posts are shared and also the time to post. When creating a plan for posting, a weekly strategy is most effective, as you would need to revise and post information for a particular week.
§  Train your staff and guide them on the right way to post
There are many arguments that you should recruit younger individuals for social media work. However age is not as important as skills like quick learners and innovative thinkers for a social media role. And often there would need to be proper, well guided training on how to manage social media.
§   Avoid sharing outdated information
information shared should be relevant and up to date. It is not practical to post things which are not valid to the time, and specifically research published in the past. There are many brands that simple share, retweet or post information without checking which the date the original post came up.
In summary, planning for "what" will be posted is a great way to make sure you do post without prior review or approval from your senior management or client. This helps everyone to keep in line and focused on the same strategy. Once something is posted on digital media it is almost impossible to remove its traces, so be wise when posting!
Created: July 30th, 2014