Impact of technology on business research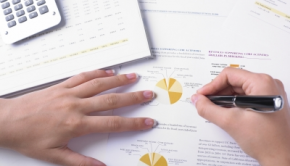 Business research has changed throughout the years, and with the advancement in technology, the way information is gathered, analysed and presented has changed even further.
So what is research all about? According to ESOMAR;
"Market Research is the systematic gathering and interpretation of information about individuals or organisations using the statistical and analytical methods and techniques of the applied social sciences to gain insight or support decision making." (As defined in the ICC/ESOMAR INTERNATIONAL CODE ON MARKET AND SOCIAL RESEARCH)
However over time, with the advancement of the community and technology, the way research is done today has changed. Below are different ways to exemplify how research has changed in data gathering, analysis and presentation compared to five years ago.
1.Turning to the internet for information: Technology has changed much of how data is gathered. More people are turning to online libraries, online ebooks, or through the use of online readers. More and more people are using search engines like Google to search for information as well, and websites like Wikipedia are still very popular.
2. Using social media for data gathering: Social listening refers to how social media is monitored and reviewed to discover new ideas and views from users on those platforms. More and more industries are beginning to rely on social networks as a pathway to access information like customer reviews, recommendations, and innovation. You might not actually realise it but the information you post on social media platforms can be used against you on certain situation.
3.Trends in using online surveys: Online tools have helped the business research industry today to cut cost massively. Tools such as SurveyMonkey, Google Forms are commonly used for gathering data today.
4.Privacy concerns: Technology has not only changed the way data is collected but also the type of variables and attributes that are recorded. Data is becoming more and more specific, and this has become an issue with privacy watchdogs around the world who insist that participants are informed of what information is gathered about them.
5. User tracking on websites: Another way data is vastly gathered using technology is through tracking codes placed on websites. The information gathered can be specific to the interests of the audience visiting and also to their gender and age. Again in Europe it is now a regulation to inform visitors to a website that they are being tracked due to privacy concerns of the information being retained.
6. Hosted services in the cloud: Cloud computing refers to the delivery of files and services across the internet. Traditional research analysis tools like SPSS and Microsoft Excel are moving to the cloud. For example IBM SPSS enabled users to access their work place for anywhere (through an internet connection)
Spreadsheets on Google Drive has become a hosted solution for using spreadsheet functions and analysis, again online. The tools also provide the ability to work on the same information at the same time.
7. Automated, inbuilt analysis tools: Many online survey tools have their own analysis now inbuilt enabling those with limited understanding of complex statistical software to have a better understanding of the analysis.Once a online survey is complete you can get an analysed report of the results straight from the system. This helps in reducing the time spent using complex analysis tools.
8. Presenting big data more effectively: There are many methods used today for presenting information. Slideshare and other presentation hosting tools enable you to share your details and also to embed on your blog, or in emails for better sharing.
9.Interactive presentation: Tools such as Prezi together with specialized data presentation software help to make more visual, interactive and engaging presentations. Infographics are another tool used for presenting information in a more visual, simplified way.
It was seen in the last few years that most of the elements in business research have changed, in other words upgraded to a digital environment. While people are eager to know more, the internet is crowded with information. Therefore its the responsibility of all business researchers to keep track of the changes and differentiate the way they do research, as the most innovative and engaging information survives.
Created: August 8th, 2014