The benefits of customer analytics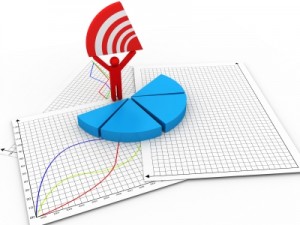 Customer Analytics is the process by which information and data gathered about customers provides insights that may predict customer behaviour.
Customer analysis can present a company with many benefits, such as:
§  The ability to identify customers at risk and retain them
§  Increase customer loyalty and lifetime value
§  Convince more customers to become advocates
§  Help the company in new product development, or improving products and services
One of the largest changes that have affected customers worldwide is the emergence of the internet. They can decide what they want and find it online.
For businesses that aim to gain a competitive advantage, customer analytics is no longer an option, but a mandatory process that is now made easier because of data availability and tools that are easy-to-use. With the growing popularity of big data, it's increasingly hard to determine what data is relevant.
Big data, which could be structured or unstructured in form, can range from simple customer transaction records to climate information, social media site activity to GPS signals in mobile phones. Big data can account to a large amount of data, but can reveal insightful customer analytical data.
Explained below are some areas in which customer analytics data can help marketers.
Customer acquisition
In order to convert a website visitor to a customer, the product or service should solve a problem or fulfil their needs. Due to the rising competition, products or services also need to be advertised with an offer. Although different channels of advertising may work for different products, the audience reached will only engage with the product if they have a need at that time.
Therefore for effective selling, advertising needs to be maximized, which will in turn be costly. This means that it is much cheaper to get existing leads / customers to perform repeat purchases than acquiring new customers.
Data and analytics can help with this nurturing existing customers or leads. An example instead of emailing the entire list, target those that have shown interest through opening or clicking on your email with an offer for a 25% off coupon. A method like this will reduce the cost of advertising/promotion, and most often than not, yield a higher response rate.
Customer lifetime value (CLV) recognition
CLV is defined as a tool that marketers use to gauge the present value of the profit that customers will bring about in future sales.
Choosing customers that have a high customer lifetime value over others is a marketing best practice. Customer analytical data is necessary to identify customers of high CLV.
CLV of customers can be assessed by taking the following data into account:
§  Cost incurred to acquire the customer
§  Profit brought in by the customer (less annual retention costs)
§  Rate of retention
Building customer loyalty/retention
In the current competitive climate, the focus needs to be on reducing customer attrition or loss in customers. Customer analytics data can assist you to;
§  Identify small issues that can expand to large ones
§  Target dissatisfied, "at-risk" customers
§  Think of retention offers
§  Monitor the success/failure of retention efforts
Social analytics to add customer value
Social media platforms are where customers talk about products, services and businesses. It may give deep insight into customer thought processes, especially by the terms used to describe your products and services.
The downside is that all of that data is free-form, not part of a multiple selections, and is unstructured, hence very hard to analyse. So the challenge is to make social media measurable and actionable. For this purpose, social analytics may be useful.
Almost every social media network has its "insights" tool that captures data and analyzes that help predict customer behaviour. For example, Facebook has a feature where they suggest you people to add as friends, based on your mutual friends. Therefore, social analytics has now replaced information previously rendered by surveys etc., and have also taken the place of actual networking and meeting up.
Created: August 20th, 2014