How daily attendance contributes to more successful lives for students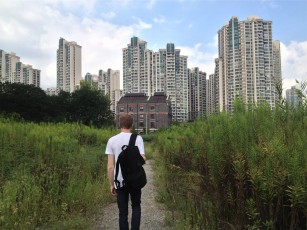 It is basic arithmetic that Universities need students in order to survive, especially in the present challenging environment of worldwide competitiveness among universities.
When drawing up their mission and vision statements, Universities would dwell on such matters as stakeholders, financial viability and sustainability, resources, capacity building, best practices and everything allied to these factors but nowhere would the volatility of the student population be mentioned. Nevertheless, this is the hardest factor to contain and the biggest factor that could make or break a University.
Universities can and do build coherent academic curricula as well as establish and encourage extra -curricular activities. They have strong lecturing teams, modern state-of-the-art laboratories and facilities. They do have effective policies for student\teacher engagement and adequate financial support and scholarship. Should there be a daily attendance problem with all these factors in place? One would think not, but as mentioned, human nature, human behaviour, and external factors all contribute to how successfully a student engages himself in academic pursuits. It looks like Universities would have to focus a lot more on individuals in order to harness their regular attendance. Research into Colleges that have the happiest students and, therefore, the best attendance scores show that such colleges provide their students with an unrivalled balance of advanced academics together with opportunities outside their classrooms in music, sports, arts, business and world cultures. They also provide healthy financial aid packages that assure confidence in students that their college education is of worth and value. Students thrive in an atmosphere that is collaborative and yet challenging. There is also diversity. The fabric of the University community is filled with a variety of interests and experiences from around the world which stimulate other students and contribute to the retention power of the students in the University.
The pitfalls though are many and intangible such as college stresses by way of low finances, low self-esteem, peer relationships, test pressures all of which could lead to absenteeism. In as far as its entire student population successfully engages themselves in academic and other pursuits that make them happy, the University image will continue to flourish. No sooner absenteeism takes place for whatever reason, it would adversely affect the overall ranking of the College and who wants this!
How could Universities incentivizing their student to stay on track with their academic goals in the face of whatever stresses that keep them absent (apart from courses on stress management?). How could they make daily attendance a factor that contributes to the success of student lives? A key element is having at hand all data relevant to attendance and attendance monitoring. Without accurate data on attendance, universities would never be able to assess its student population and their varying needs in order that they may be addressed appropriately with the right interventions at the right times. Attendance monitoring systems do a great job in bringing to university policy holders accurate records of the movements of the student population. Drop-outs and chronic absenteeism are easily spotted.
Universities could arm themselves with statistics to work not only with teachers, lecturers and the social fabric of universities but also families and communities to reduce absenteeism. They are also able to review their curriculum and add more depth and meaning to it. Student attendance records are an effective predictor of which percentage of its population would achieve academic success and complete their courses to graduation hence they are of great value to any University and considering the pace of development of better IT practices, it is quite possible that existing attendance monitoring systems might be becoming slightly obsolete.
Market research and data analysis experts, BQu, have produced a brief video demonstrating their unique Time and Attendance Management System for schools. It has been proved that a good Attendance Management Policy supported by a good Student Attendance Management System would, among its other strong features, reduce operational costs, improve revenues, improve student retention, facilitate a huge improvement in communication with students and staff and improve student attendance and engagement. Above all, it ensures that the University is Tier 4 compliant. These ultimately lead to enhanced institutional reputation and a visible demand from new students. What more could a University want than a happy student population? This is one single strong factor that guarantees daily attendance.
Created : November 24th, 2015