Digital marketing trends & predictions for 2015
Digital marketing has been growing rapidly in the last few decades, and it has now become a significant marketing communication medium in achieving brand objectives.
With technological advancements, marketers and even the customers have changed their ways. As we have now come to the end of the year 2014 let's discuss the trends and predictions for the year 2015.What will dominate the year 2015?
Here are top 7 digital marketing trends and predictions for the upcoming year.
1. Content will be King
Content marketing refers to creating and publishing content in the form of blog articles, videos and images. The main objective of content marketing is to generate leads, enhancement of brands' presence and spread its expertise. No matter how attractive your website is, how large your contact list is or how active you are on social media; content is the strongest tool in gaining and retaining your customers. High quality and customer-oriented content from a correct platform will rule the marketing arena. By offering perfectly matched keywords through content and continually updating the website, content will be key to the future of digital marketing in 2015.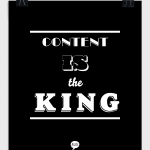 2. Advertising budget will move from offline to online
The World Wide Web is a common place for both marketers and customers . It provides a range of opportunities to develop marketing strategies and programs. More than 2 million users are searching for something on Google and 204 million emails are sent around the world every minute. Online marketing provides market segmenting and targeting activities and monitoring possibilities along with marketing campaigns. Because of those great opportunities offered by the online marketing mediums, advertising budgets will move from online to offline.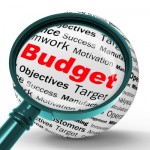 3. Rise of mobile use
Mobile phones have now become the most important device in people's lives, and they play a vital role in the digital marketing landscape. Some strategists believe that the mobile will become a bigger medium than desktop usage relating to online media because of the increase in time spent on mobiles. People now use mobile devices during their travel, work hours and even during vacations. Not just mobiles, but also tablets, notes and other wearable devices will replace desktop usage. The marketing strategy for year 2015 will be full of mobile optimised social media activities, content, responsive web designs, mobile apps and games.
 4. Personalisation is a must
Marketers have several stories to tell about their brands to their audience, and they will always follow quality terms and relevant platforms to gauge customers. However, how can they create interaction between customers? What is the best way to attract the appropriate customers? It is none other than personalisation. By offering personalised content, marketers will be capable enough to convert prospects to clients and to build up quality rapport. For the upcoming year, personalisation will become a widely applied marketing practice by marketers.
 
5. High engagement in social media
Top social networks such as Facebook, Twitter, Google+ and LinkedIn are seeing over 135 million new users within 12 months, and Facebook records 1.184 billion active users. As most brands are finding unbelievable positive results from their social media investment, there will be increased engagement in social media coming up in the year 2015. Social media leads to high exposure, increased traffic to the website and higher conversion rates. Advertising friendly social media terms such as availability of demographic profiles, niche market targeting, interest based segmentation and location based segmentation will also increase engagement.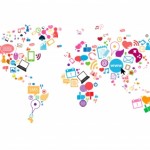 6. Analytics will be the substream
Analytical data will be more significant than ever, as evaluation tools and techniques have become easier for marketers. Tools such as Google Analytics and Google trends provide insights on what customers are searching for while Hubspot, Hootsuite and Socialbaker provide guidelines and essential facts about social media management. Moz, Infusionsoft and Marketo provide insights on customer engagement. According to a CMO survey, the marketing analytics spend is expected to increase by 60% in the year 2015.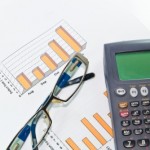 7. More videos than ever
During the past few years, the use of videos in marketing has rapidly increased and it was found that 88% online visitors were likely to visit websites that have videos. Videos have now become the most attractive content type in content marketing, and they are perfect in delivering product features, product demonstrations, service tutorials, event coverage and brand overviews. YouTube records over 1 billion unique visitors per month and more than 65% of B2C companies are maintaining their own YouTube channels. For the year 2015, videos will catch everyone's attention and creating attractive and relevant videos for their audience will be a dynamic challenge for businesses.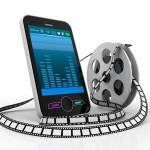 As a marketer, to be dynamic with the challenging marketing environment, online marketing strategies and marketing programs should align with these digital marketing trends and predictions. One thing's for sure, 2015 will be an exciting year for all digital marketers.
Created: December 9th, 2014