Web design: steer clear of these 8 blunders
Undeniable truth: Your website is your company's best representation on the web.
Whether people are looking to buy your products / services, become partners with you, seek employment with you or simply to review your brand, they will use your website as an initial point of reference.
Your website being as flawless as possible is therefore a must. Of course to err is human, and sometimes things can go unnoticed when being caught up in other aspects of web design. Late last year, we shared with you an article discussing the web design trends for 2015. This time around, we have compiled for you 8 blunders that you should steer clear of when designing your website.
1. Poor Navigation
It is a given that you should provide your visitors with valuable and useful content displayed in an uncluttered and clear layout. But, you should also ensure that navigation is as effortless as possible. Your visitors should always know where they are, and where to look when searching for specific information. Sure, having a website with a fancy interface is in trend, but don't forget to keep navigation simple. Links should look like links, menus should be put in standard places. Another aspect to be mindful about is that the right information is put under the right category. For example, to find plumbing and fixtures, you visitors should look under the "home improvement" section.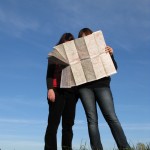 2. Hard to find contact details
Even though this seems like an obvious point, you'd be amazed at the number of sites out there that do not display their physical contact details. Let's assume that your visitors think that your site is beautiful, with extremely valuable content, awesome products/services, and want to get in touch with you. They search and search, but there are no physical contact details to be found. This is most certainly going to affect you negatively. If you have a small or medium size business, it is even more crucial for you to display your contact information, including phone and address in an expected place – either in the Contact Us section or in the footer of the site, so that your potential customer are reassured that it is a real and viable business and not a bluff.
3. Audio
Although some seem to think that putting music in their website is cool and hip, it is truly an unnecessary feature. Your visitors look for valuable information, and background music is often a distraction and an annoyance. If you must include background music, ensure that it NEVER plays automatically, and that visitors have the freedom to decide whether they want to listen to it or not by providing a play button alongside with a volume control. Also, if you decide to include a video that requires a voiceover, invest in getting professional assistance for it. It will reflect positively on your brand image.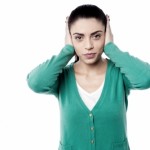 4. No search box
Your website is essentially a virtual archive of information. Any website, regardless of the type or size, should have a search bar. This will save time for your visitors when looking for a specific piece of information. Always keep in mind that, because of the inexplicable amount of information so easily available on the web, people are expecting to find information simply with a click of a button, and they will not waste their precious time extensively searching for something on your website. If it can't be found there, they will move on to the next source. Essentially, make it simple to search to avoid losing potential business opportunities.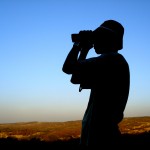 5. Long registration forms
It is always good to provide your visitor with the opportunity to register to your website. But, do not fall into the trap of trying to leech on the users to get as much information as possible. If they have to fill endless registration forms, visitors will soon get frustrated and leave. Make the process as easy and simple as possible, even if this means that you will not be able to get all of their information.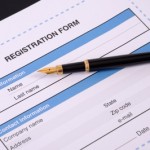 6. Inadequate images and colours
Yes, we know, having a very colourful website full of images sounds exciting. But, excessive use of images and inconsistent colours will backfire. A picture is worth a thousand words, but it can just as easily be a distraction from the message you are trying to convey if it's not used correctly. Similarly, a poor colour combination will also distract your visitors, and sometimes make it really difficult for them to read the message. Of course, there is no set advice on what colours should be used on your website as each brand has its own identity, but using text and background colours with high contrast is always best.
7. Inconsistent interface design
Too much of everything is good for nothing. Creativity is key when it comes to web design, but too much of it will make your website inconsistent and user-unfriendly. Ensure that one interface design is consistent throughout your web site, without using a different one for each page in the attempt to be extra creative. This will only confuse and annoy your visitors. Keep it simple and user-friendly, to give a consistent image to your brand as well.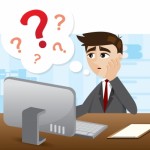 8. Scan unfriendly
People will NOT read through your entire website. Most of your visitors are there to get a specific piece of information and do not have the time nor the patience to read through everything. The information should be clearly organised and displayed in such a way that it's easy to scan so that users can find specific information effortlessly.
So there you have it, 8 mistakes you need to avoid in your website. The bottom line is, keep it simple and user-friendly. The more accessibility you provide to your visitors, the more they are likely to stay on or even return to your website.
Created: February 20th, 2015