Sri Lankan websites and Facebook pages: The useful and the entertaining
The number of Sri Lankan websites are increasing by the day, and though this is good in a way (the more content, the more variety, right?)
sometimes it makes it difficult to find quality content as you'll have to swim through so much info. Last month we wrote an article about the most useful e-commerce sites in the country, this time around we have put together a list of useful and entertaining websites and Facebook pages that are worth a look.Websites:
Yamu.lk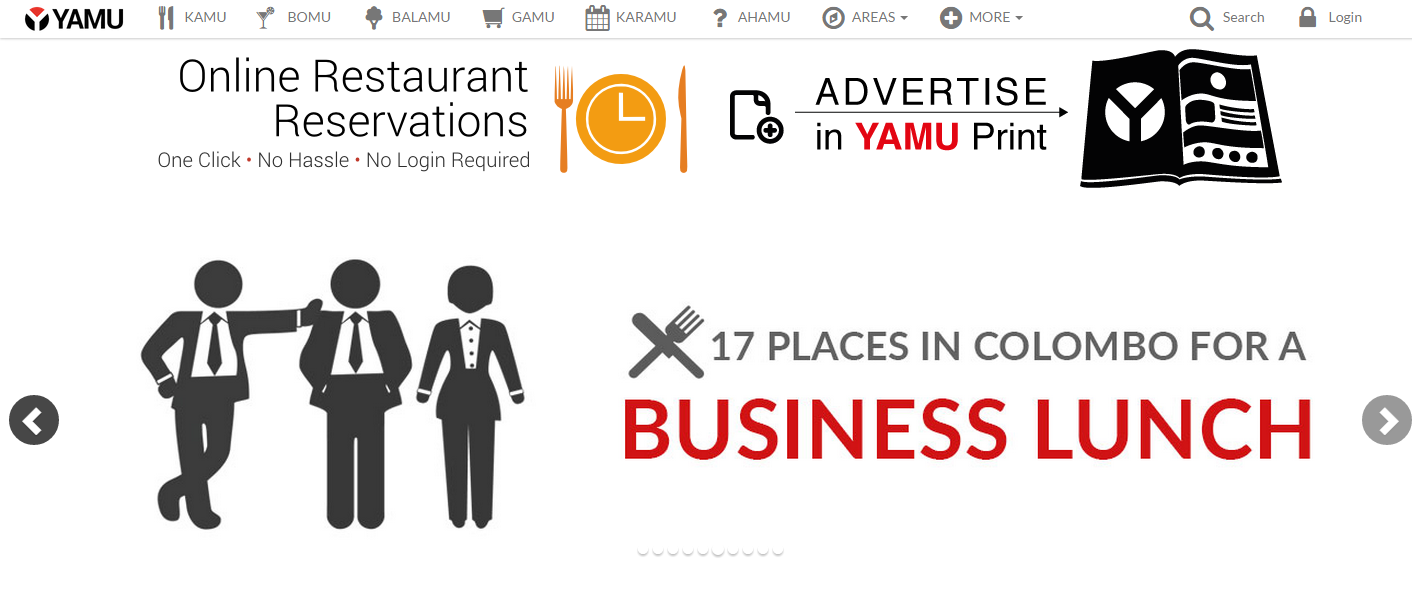 Yamu is a great guide to all of Sri Lanka and writes reviews about pretty much anything you could think of, from places to eat, drink, visit, shop, to charities, hotels and more. Whatever you are interested in, you'll surely find interesting and useful reviews in here.
Tickets.lk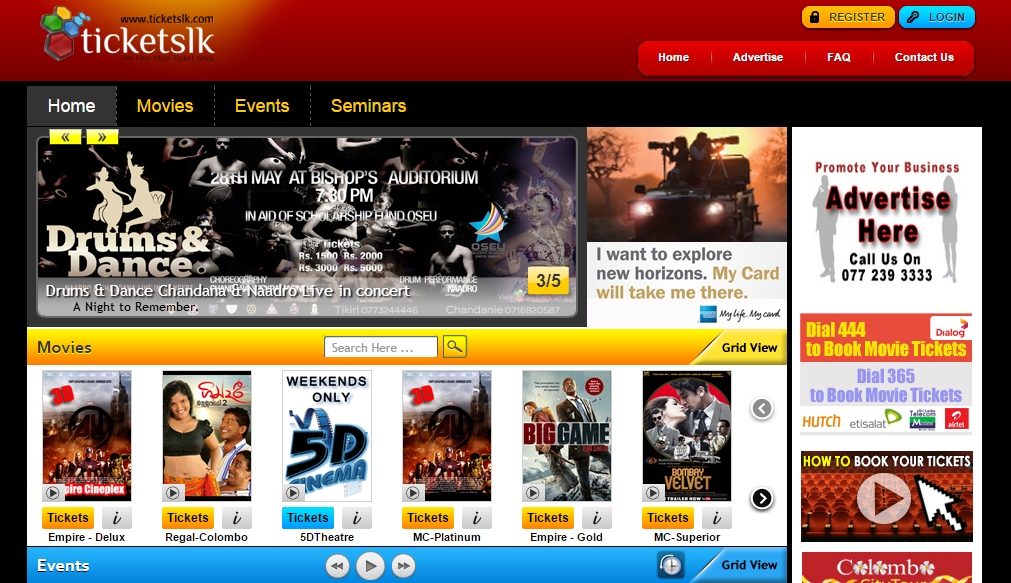 Buy tickets for movies, events and seminars all in one place.
Whatsupcolombo.lk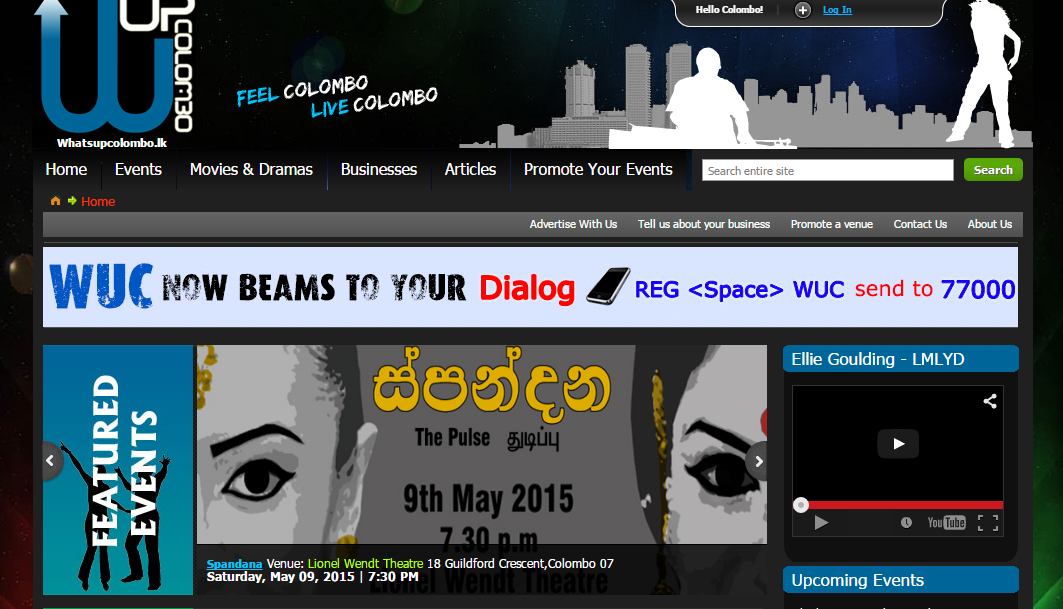 Don't know what to do over the weekend? Check out this website to find out about all the events (concerts, fairs, exhibitions, and so on) happening in town.
Ikman.lk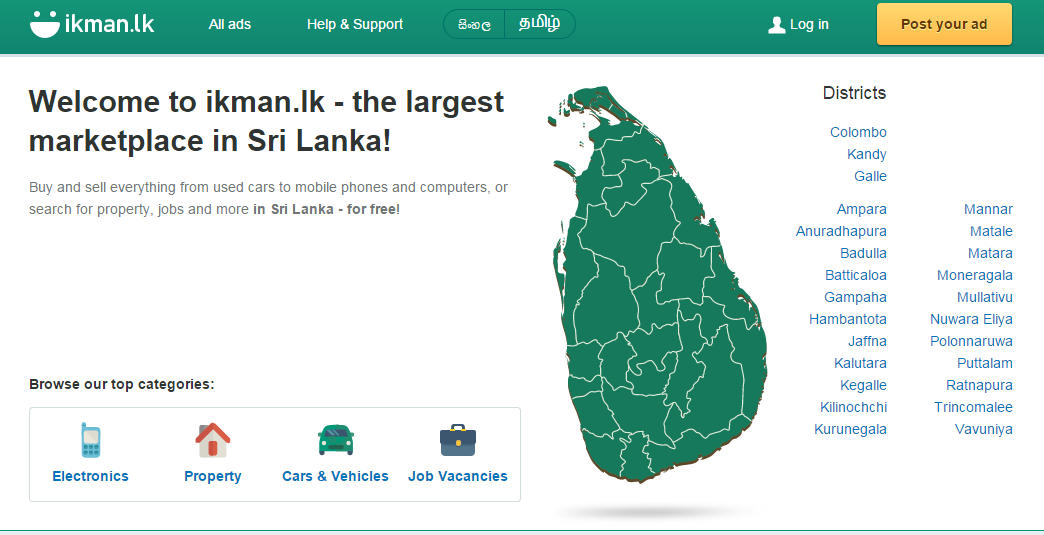 Buy and sell pretty much anything in here. The service is free, and the site has a great variety of products.
Vedda.org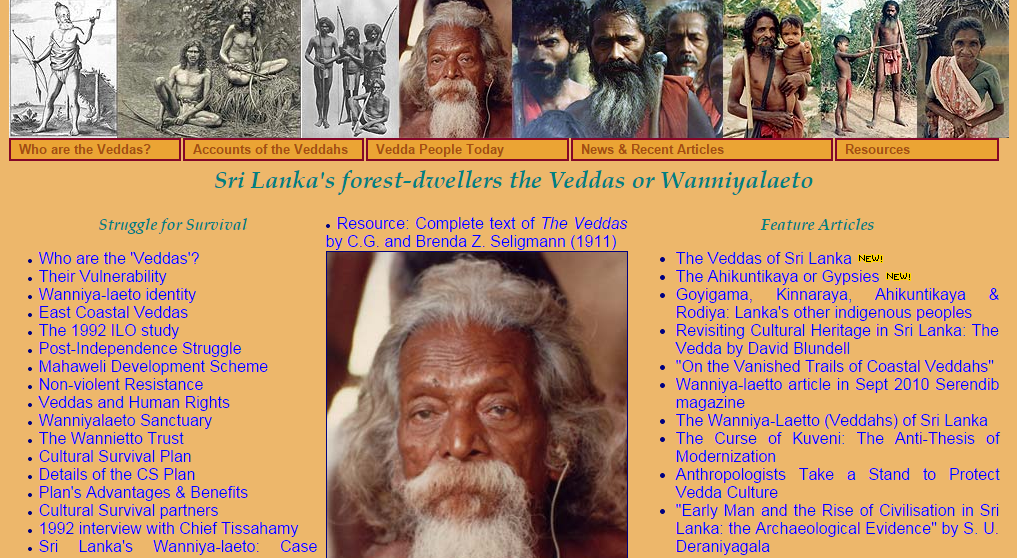 This website contains all the information about veddas, their story, traditions, the different tribes and so on. Great source of info for anyone interested in the topic.
 Lankalibrary.com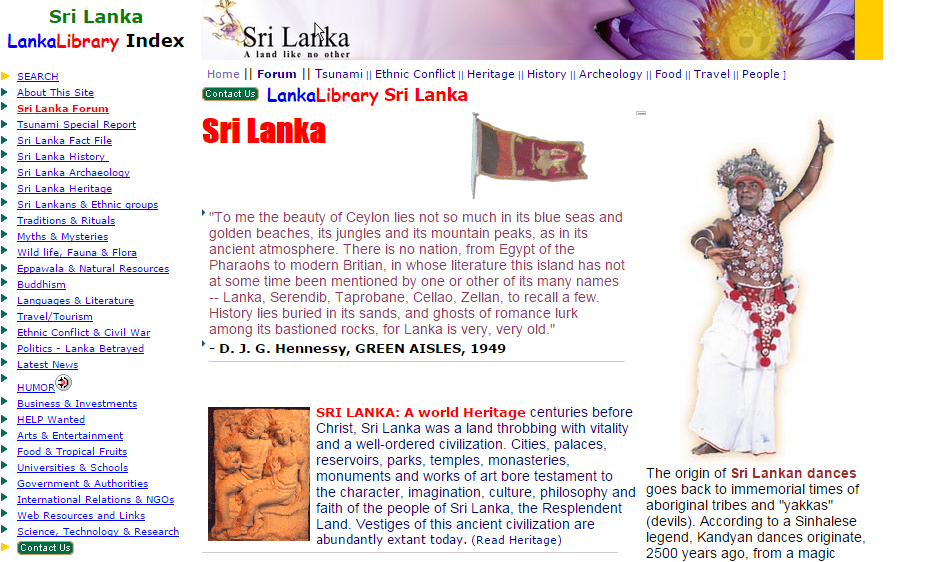 Although the site has quite a basic design, it contains plenty of useful information about Sri Lanka, from general news, history, traditions, wildlife, religion, politics and so on.
Artsrilanka.org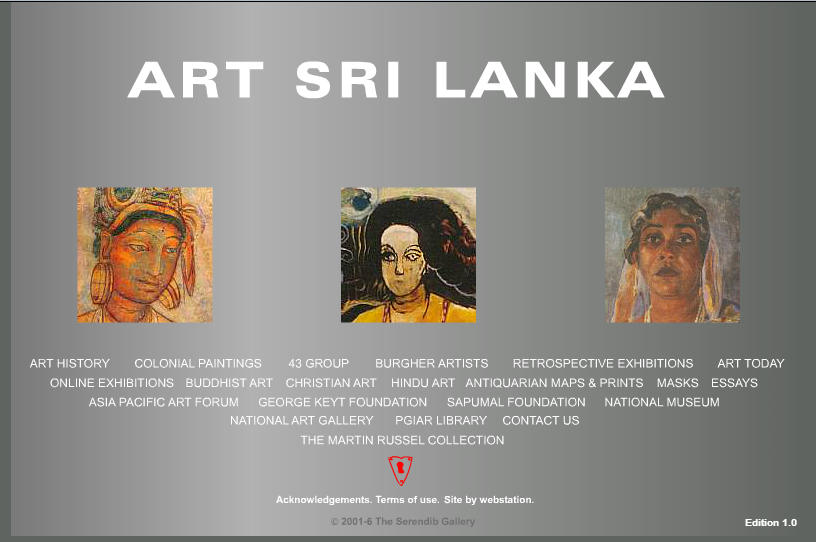 As the name suggests, this site is all about Sri Lankan art, it offers a great outlook on arts from different ethnic and religious groups in the country.
Srilankanrecepies.info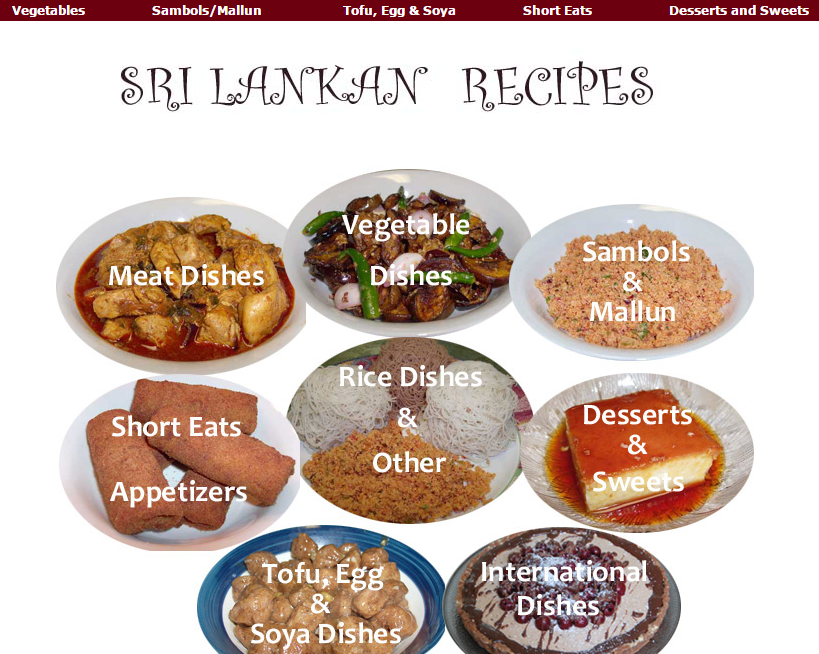 Great site for all the home chefs out there, this site offers a wide variety of Sri Lanka recipes. Whether you are a sweet tooth or a savory lover, you'll find something to suit your taste.
Nivasa.lk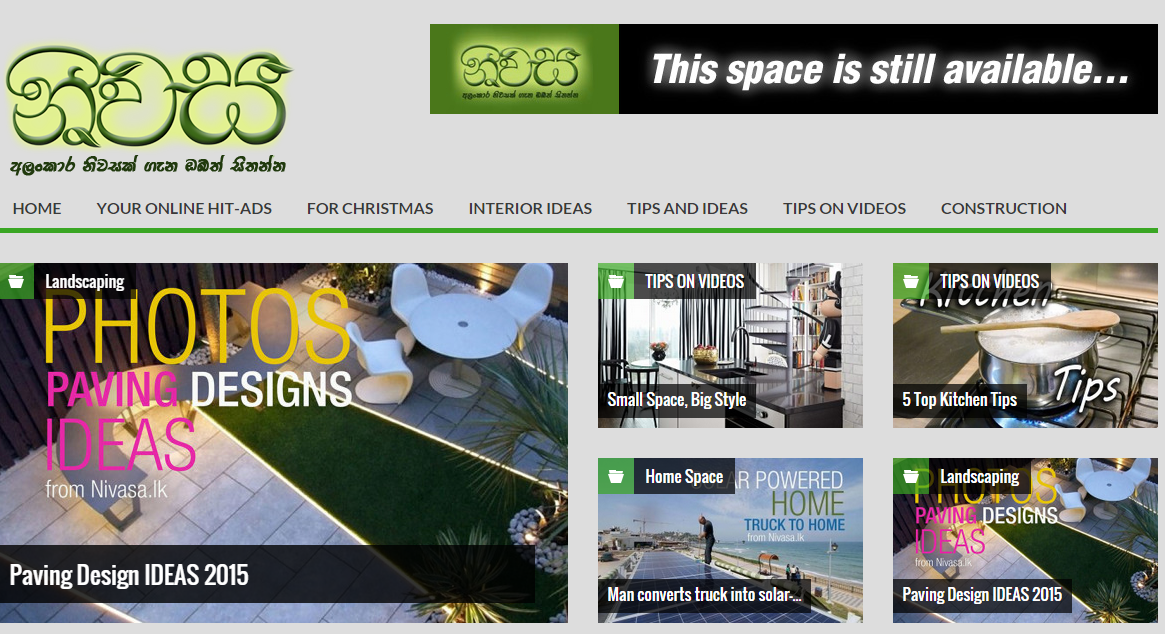 This site gives great insights on home decor and interior design. Handy resource to get ideas for your home and DIY tips.
Facebook Pages:
Sri Lankan Classic Car Collectors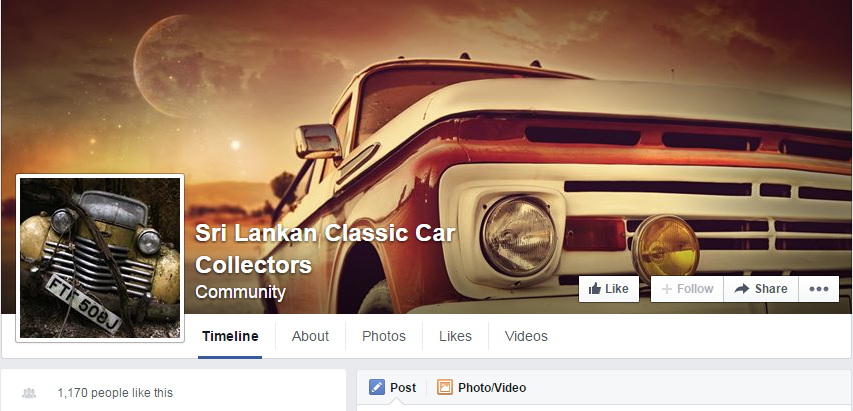 This page is for all of you vintage car aficionados. The page shares mostly pictures on everything that is vintage car related.
 Sri Lankan Puppies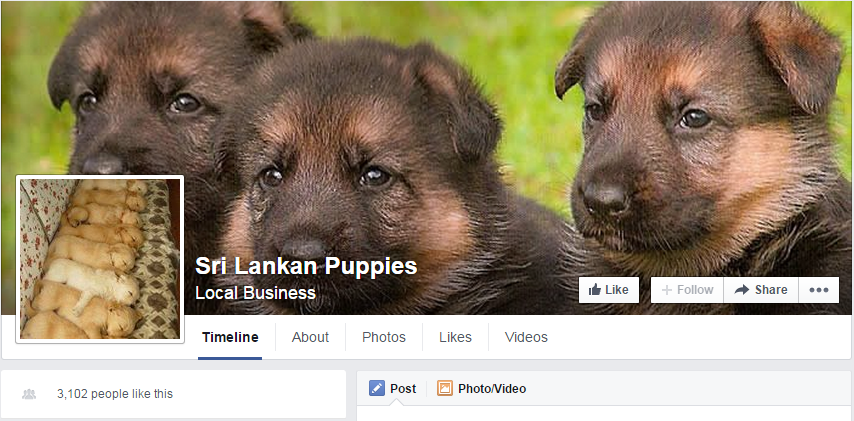 Puppies! What more can we say, get ready for cuteness overload.
Sri Lankan old TV ads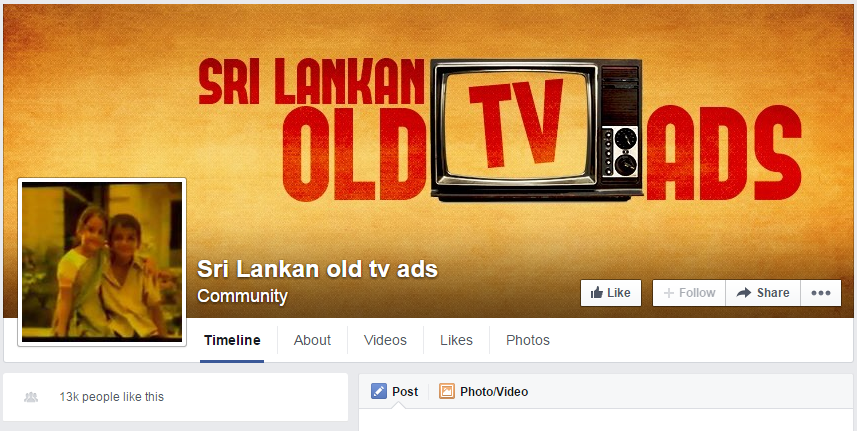 This one is surely a gem, check this page out to bring back nostalgic memories with the most popular old TV ads.
Sri Lankan Traffic Violations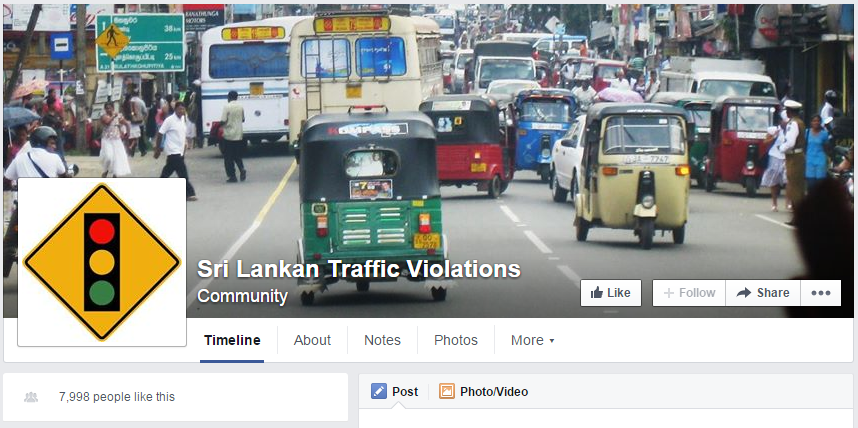 This page highlights all the traffic rule violators in the country. Entertaining but sometimes the pure ignorance is painful to watch!
Do you know of any websites or social media pages that are worth sharing? Leave a comment below!
Created: May 22nd, 2015