7 Tips to increase your website conversion rate
Everyone talks about them, everyone tracks them, everyone is after them…What are we on about?
Conversion Rates of course! You have people coming into your website, and that's just great, but what happens after that? Do they take the actions you would like them to take, whether it's giving you their email address, subscribing to your emails, or purchasing a product? If your visitors are not converting, you are not using your website at its full potential. Your website should be your biggest online sales tool, not just a place for people to get information from. So, how can you push your visitors to convert? We've put together few tips you can follow below.
Keep forms short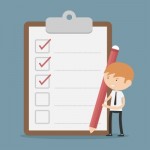 Let's face it, who likes to fill out lengthy forms that require you to include all of your information? If you got you visitors to want to sign up, all of your efforts would go to waste if they leave the site right as they get to the sign-up form. Value your visitors' time, and ask them to fill in only the essential information. Also, if your are going add their email address to your mailing list, make them aware of this, and give them the option to exclude it (maybe including a tick box).
 Use strong Call to Action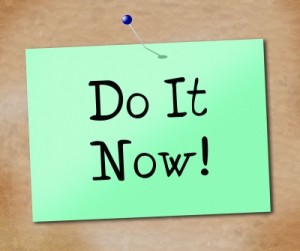 Ensure to include strong Call to Action buttons in your pages. With this, we don't mean that you should add 5 CTA buttons per page, instead, be smart about the wording you use in them, and be specific about the action you want them to take, whether it's to sign up now, buy now, subscribe now and so on. Also, chose carefully the CTA placement, you want it to be the first thing that catches the eye when customers come to your page, and choosing the right color can help in achieving this.
Keep it simple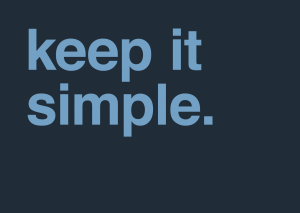 Simplicity is friend of the people. Make everything about your website simple, from the layout to the content. If your are selling a highly technical product, avoid using words that are too techie, as not everyone will be an expert in that area. Doing so will only frustrate visitors who have to read lengthy techie descriptions and increase the bounce rate of your site.
Display your USP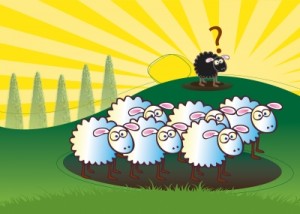 Clearly show your visitors why they should do business with you. What's special about your company? What can you offer them better than your competitors? State your USP in a simple yet prominent way so that visitors know the value they can get from you. Keep in mind that a visitor will visit many different websites before deciding to purchase a product from a specific provider, so if you don't display what sets you apart from the crowd, chances are you will get low conversion rates.
Leverage on customer reviews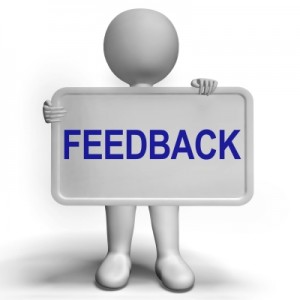 Customer reviews is one of the most powerful marketing tools you can use. People tend to believe more what other people say about your brand rather that what you say about your brand. Include a review section on your website where potential customers can view what current or past customers think of your business and your products/services. This will increase your credibility and prospects will feel more confident in doing business with you.
Don't make false promises
If you are opting for PPC, always make sure that the ad content is realistic and not over promising, and design the landing page on your website so to meet the expectations. Displaying one thing on your ad and another thing on your landing page will make your visitors leave as they enter your site, and this will only increase the bounce rate and decrease your brand credibility.
Live Chat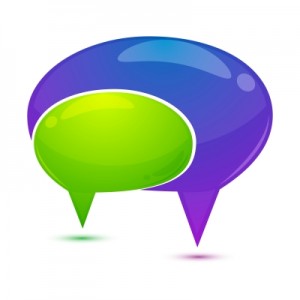 Offer a live chat help option so that your visitors can immediately contact you and clarify any doubts or concern they might have. This will speed up the process of your prospect getting all the information they need before taking action. Live chats will also humanise your brand as it will give an opportunity for visitors to interact directly with you. An overall increase in interaction will surely lead to a higher conversion rate.
Created: July 17th, 2015